Empowering rural communities through palliative education – For Alumni, By Alumni
18 August 2021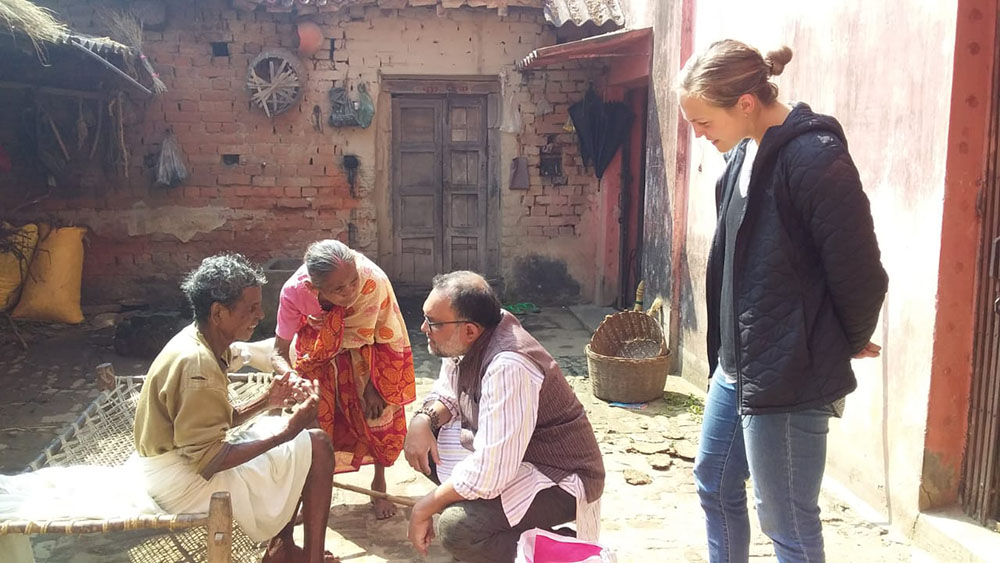 Dr Abhijit Dam (MSc 2014) is the Hon. Medical Director at Kosish, the first rural hospice in India since 2005. He pioneered developments in palliative care and created a course for young women in rural communities, teaching them to provide palliative care for the elderly and terminally ill.
I have been pioneering the cause of palliative care in rural Jharkhand and adjoining parts of West Bengal since 2005. Working in resource-poor settings prompted me to contemplate possible solutions to address the challenges that rural palliation posed in a country like ours, where palliative care is still a developing speciality and lacking a national policy.
The Commonwealth Scholarship I earned in order to complete my MSc in Palliative Medicine from Cardiff University gave me an amazing opportunity, and I intended to put my training to the test!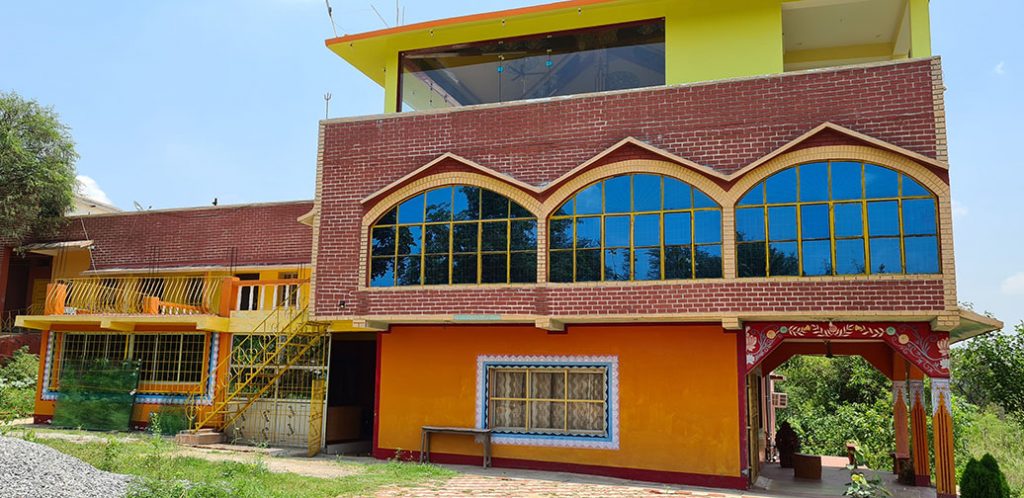 Using the skills I had developed and a great deal of determination Kosish, the hospice, was born. I say that it was born out of a 'sankalp', which is a type of promise, a determination to create something. It was born out of a necessity to ensure that death should be dignified and pain free, not only physically but psychologically, socially and spiritually. Kosish itself is a unique hospice, in that it is located in a rural setting amidst nature, with a rivulet flowing by the centre.
In the early days of the hospice, I undertook a long journey across eight Indian states, driving by car and sleeping in 'dhabas' in order to better understand the needs of the 'common' man or woman. It was through this that I realised that poverty was a larger unattended need, overshadowing palliative care. Death here, meant one less mouth to feed.
So, we started addressing poverty as well. We created a unique programme in which we encouraged the children of the surrounding villages to come to our centre, where they were given a valuable education and, most importantly, a healthy meal. What started off with five children, rapidly increasing to around 70.
We were struggling to feed them because we had no access to funding. But then the almighty smiled down upon us and help started coming from angels – for every donor was an angel!
I was pleased with the success of this programme, but I still wanted to improve palliative care in these communities. I had a vision of utilising the potential of the village women, who were familiar to the local community and would therefore be accepted by them, and creating another programme that would provide home-based care for the rural elderly, and would address their concerns on a holistic level.
This vision was a success and the concerns of the rural elderly were duly addressed. The result was that the programme became popular in the concerned villages, and it also elevated the stature of these women in the community.
The elderly would now look forward to their visits eagerly, because they had access to a compassionate ear and a healing hand. We then upgraded the service to include delivery of medications for things like hypertension, aches and pains, vitamin and calcium supplementation, and we distributed clothing and blankets.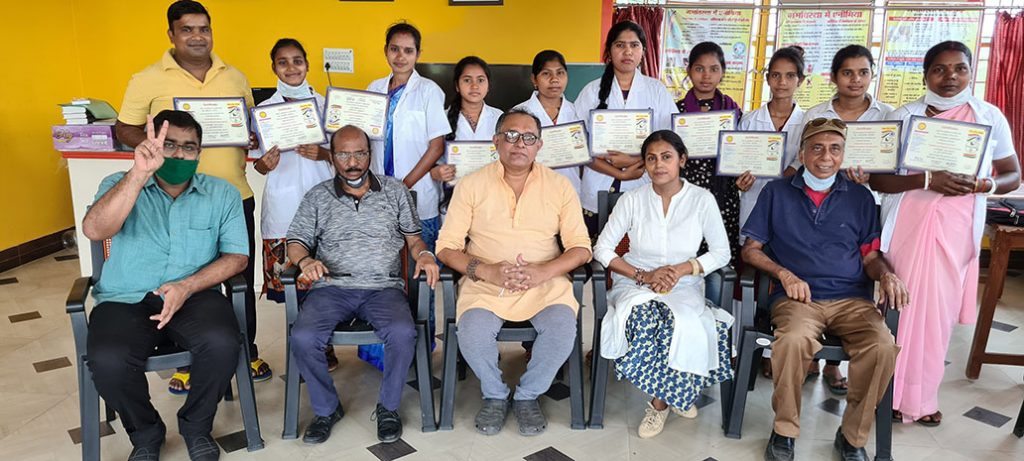 It was then that I decided to venture a step further to create the Palliative Nursing Aide programme.
A total of 10 rural women were enrolled in the first batch and requested to stay full-time on campus, something that we were not prepared for, which meant escalating costs! I started to dig deeper and deeper into my personal savings.
Teaching these bright young women was, at first, like teaching young children, as we had to start at the basics and education in this area was poor. It was a long journey to success. I stuck on doggedly, along with my team and support from my wife. We took little steps with plenty of falls, but then rise we did!
We have now begun the second batch of our programme with 18 rural students. All the students from the first batch were employed within a month! I'm excited to continue this journey and offer education and employment to bright young women, and vital care to the elderly and terminally ill.
If you want to hear more about Dr Abhijit Dam's story, you can connect with him on our alumni platform, Cardiff Connected.