COVID-19 and cancer: Understanding attitudes and breaking barriers
9 March 2021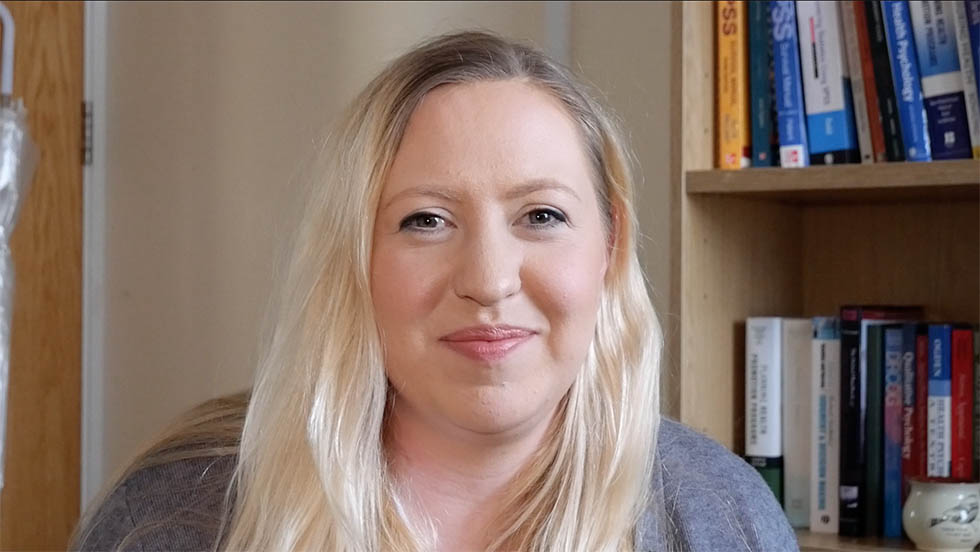 Dr Harriet Quinn-Scoggins (PhD 2019) is a medical anthropologist who focuses on cancer research. Once part of the Future Leaders in Cancer Research (FLiCR) programme, she is now involved in the COVID-19 cancer attitudes and behaviours study. Here she explains why an anthropological approach is important, and how this research can improve early cancer diagnosis.
It was the drive to want to help people that led me to this area of research, and the fact that one in two of us will be affected by cancer at some point in our lives.
When it comes to cancer research, it's important to consider the whole person and how they engage with healthcare.
Cancer research is often thought of as someone standing in a lab looking down a microscope, but it's a whole spectrum, starting right at the beginning with the individual recognising a symptom and going to the doctor.
Avoiding diagnosis
The barriers for attending cancer screening vary for different screening programmes, but I think the crux is that people who never engage the first time, are unlikely to engage later in life.
People who live in economically deprived areas may have a different understanding of screening or a different experience, and there tends to be a very fatalistic view of cancer. From their perspective, there are few good stories of cancer recovery, and, as a result, people may avoid cancer diagnosis.
But the areas where you have the highest incidence of cancer tend to be the populations that have the most fatalistic beliefs. If we can intervene in that fatalistic cycle, then we can create change.
The 'stay at home' message
Professor Kate Brain (BA 1992, PhD 1996) and I applied for a grant early last year at the beginning of the pandemic. We were concerned about the impact COVID-19 would have on cancer attitudes and behaviours, including cancer screening.  
Kate was the senior author on an article at the beginning of the pandemic, expressing concern that the 'stay at home, protect the NHS, save lives' message was putting people off going to the doctors because they were worried about overburdening them.
We've conducted a cross sectional study with 7,543 participants across the UK. The first part of the survey went out in August 2020. In the survey, we asked how their health had been in the last six months, whether they did or didn't act on symptoms, and we also looked at screening and health behaviours. From the results of this first survey, we've discovered that about 44.8% of participants who experienced a symptom, didn't act on it.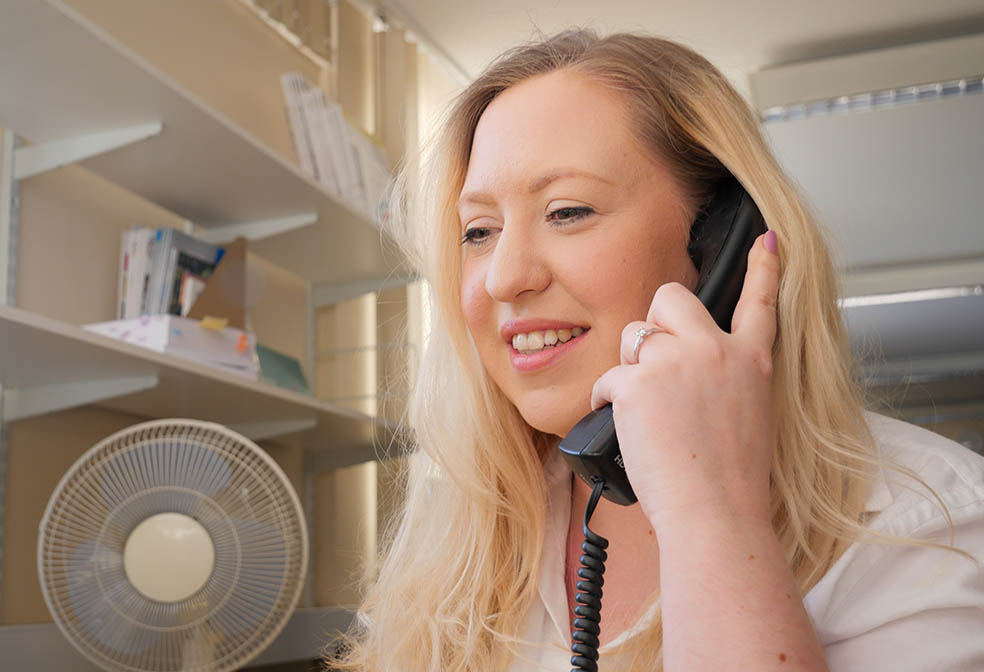 These symptoms included coughing up blood, finding a lump, and excessive tiredness. So, even for the red flag symptoms, we're seeing that people are less likely to go to the doctors.
We are now following up with the same participants to look at their behaviours and see if there's been any difference in the past six months.
People still see screening as important and are invested in participating, but the biggest barrier now is that people are nervous about attending because the media narrative has been telling them that the hospitals and healthcare centres are full of COVID-19 patients.
We've learned a lot of simple lessons from this study that can be highly impactful for the NHS. For instance, if someone calls for a GP appointment, giving them clear guidance on what to expect when they arrive and from appointments will help put people at ease and encourage attendance.
It's also about clear messaging, telling people that the hospitals are safe. For this to work, people need to trust the source of these messages, there needs to be trust between the hospitals, the GPs and the public.
Ongoing benefits of the Future Leaders programme
The media training I received as part of the Future Leaders in Cancer Research programme has helped give me the confidence to say yes to this type of opportunity. I have also met with people that work in different parts of the cancer pathway, and this networking has been hugely beneficial to me.
It was interesting to learn about the types of tests that they do in the lab and genetic sequencing, and for lab researchers, it was interesting to hear about cancer behavioural science and how we try and intervene at the earliest point. It has helped to give us all a whole picture of the patient and their journey, which in turn influences the way we approach our research.
Research ambitions
Beyond the pandemic, the long-term implications on cancer diagnoses will be huge. We're only just starting to understand it, so an extension of this research would be great.
We are looking at similar things in Vietnam but from a different cultural perspective, and I'm really interested in how we can transfer our knowledge internationally to help other countries.
However, my biggest bugbear is how unequal cancer diagnosis and survival rates are depending on socio-economic status. Cancer is an unfair disease, but to have an unlevel playing field right from the beginning is unacceptable.
You shouldn't be more likely to get cancer because you grew up in a deprived area. I hope to help tackle this with the work I do now, and in the future.
Discover more about Harriet's research in the upcoming digital event, Public awareness of cancer in the COVID-19 era, taking place in May 2021.