A generous start to the Chinese New Year
28 January 2021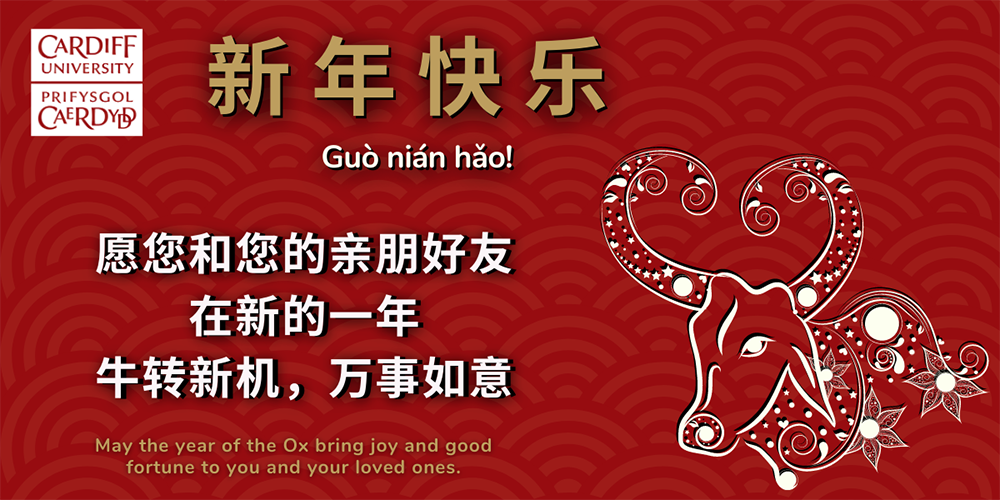 The British Branch of Western Returned Scholars Association has generously donated masks to Cardiff University in a heart-warming gesture of solidarity and support.
Cardiff University has received a generous and unexpected gift from some of its friends and previous students.
Haiyan Tu (PGDip 1990) completed an English course at the University in 1990 but has since remained connected to the University and has followed its successes and challenges closely. She is a part of the wider organisation of the British Branch of Western Returned Scholars Association. Haiyan explained that they wanted to "repay British people for their kindness and generosity from when we studied there."
She added: "Cardiff University is always in our alumni's heart since it is the first window letting us Chinese students to see the world and also gives us great help in our career. "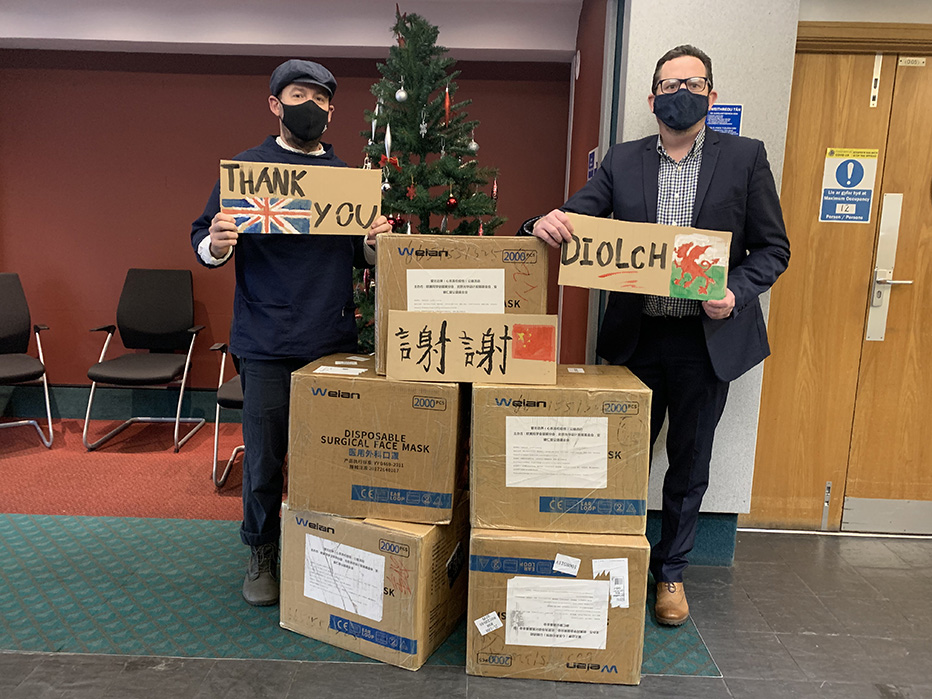 Barry Sullivan, deputy director of Supporter Relations, expressed his gratitude after receiving the masks:
"We were so grateful for the warmth and generosity shown to us by new friends and old in China. It was an encouraging start to 2021 when several boxes of PPE for students and staff arrived on campus. On behalf of Cardiff University, I'd like to express my deep gratitude to The British Branch of Western Returned Scholars Association – and Cardiff alumnus Haiyan Tu in particular. May the year of the Ox give us all the courage to seek prosperity."
This gift arrived at a crucial time and the masks will be made available in the reception area of key buildings on campus and used by visitors who do not have their own face covering and are otherwise unable to enter – helping the University to ensure that students, staff and visitors are kept safe.
Happy Chinese New Year to our alumni community! If you're a graduate from China, make sure you sign up to Cardiff Connected and join our China group. This will enable you to connect with Cardiff University peers, keep up to date with events and news, and develop your network.