Minding the gap: Cardiff's strategy for supporting students
30 May 2018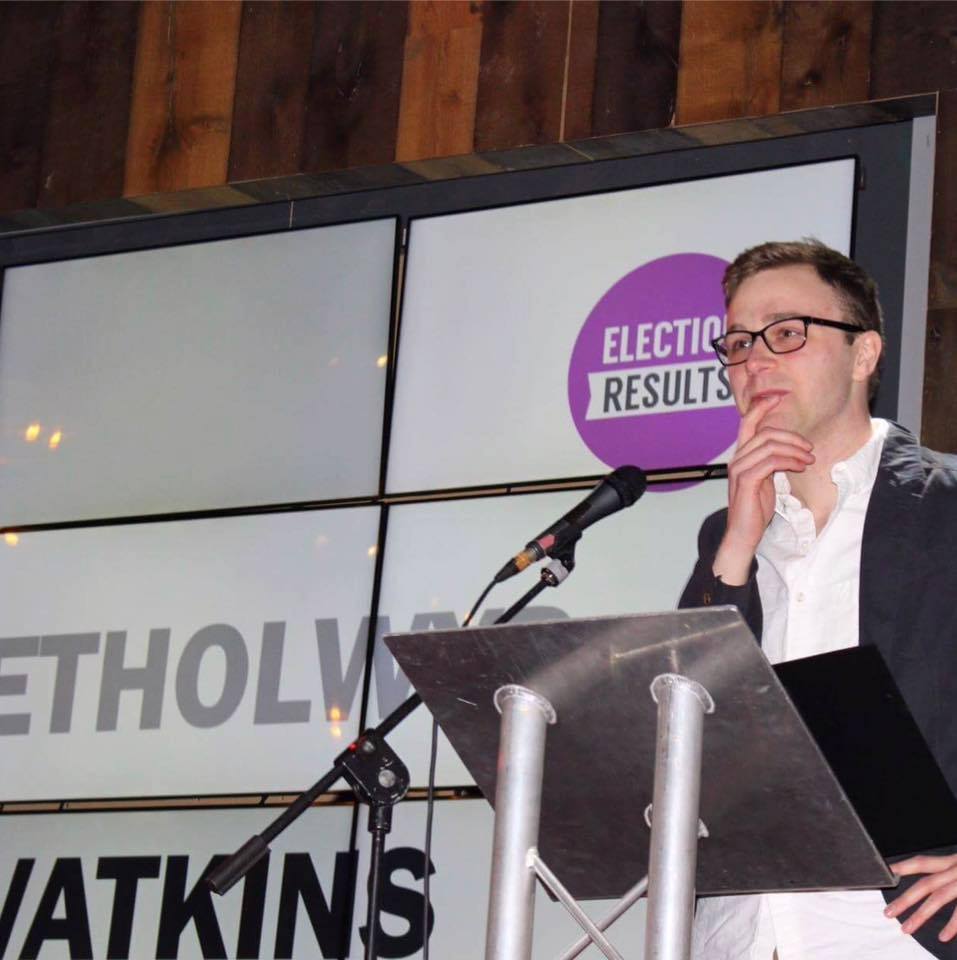 In May, a Universities UK report warned that a generation of students are at risk of "slipping through the gaps" in mental health services.
With 75% of mental illnesses manifesting by age 24 and the unique circumstances that come with engaging in full time study, it is easy to see why 94% of higher education institutions have seen an increase in those looking to gain access to support.
"University life brings a host of new challenges and pressures for students. The financial pressures are considerable, alongside the academic demand itself of studying," says Professor Deborah Cohen (MD 2008), director of Student Support at Cardiff's School of Medicine.
"Social factors include being removed from the support structures of friends and family, increased exposure to alcohol and drugs, and the pressure to 'fit in'."
Her assessment tallies with the experience of Cardiff graduand George Watkins (English Literature and Philosophy 2015-), who has been through his own difficulties and served as Cardiff University Students' Union's Mental Health Officer in 2017-18.
"I wasn't in a great place when I arrived at University," said George. "I've always struggled with anxiety; initially I was on lots of medication. It only takes two hours for me to get home from Cardiff and that was a motivating factor in my choice. I wanted that safety net."
For, George coming to Cardiff "opened up the world again". But even then, he says, "there were still hard times".
"I was in denial about my mental health issues. Things came to a head and I was in a place you could describe as suicidal. It was then that I went to the University's Student Support; they provided me with emergency counselling and really just kept me going. It's something I'm incredibly grateful for."
Professor Cohen is clear that supporting mental wellbeing in moments of need is something Cardiff is wholly committed to, but emphasises that the University is looking to go further.
"We're launching a new study with the National Centre for Mental Health (NCMH)," she says. By recruiting a cohort of Cardiff students follow over time, the study will "investigate how mental health concerns might change as students progress, and what the risk factors and protective factors for their mental health may be."
"Overall, this study aims to improve access to, provision of and engagement with Cardiff University student services."
Neuroscience and mental health
But – given Cardiff's expertise in this field – it is imperative that the research goes beyond service delivery and to the core of some the factors which underpin our mental health in the neurodevelopmental phase.
"We know that most mental health problems start early in life," says Professor Jeremy Hall, director of Cardiff's Neuroscience and Mental Health Research Institute. "Our research focusses on integrating child and adolescent mental health wherever possible."
In addition to establishing an Autism Spectrum Disorder (ASD) support team at the University to provide help for those with a range of conditions, the Institute was recently awarded a £1m grant by the Medical Research Council to undertake a larger scale Pathfinder initiative.
The idea is to share clinical, environmental, developmental and biological data – and part of the project will consist of setting up an adolescent cohort, looking into mental health in schools.
"It is important that as a University with a high profile in mental health research we address the issues related to mental health problems at this vulnerable stage," says Professor Hall.
George couldn't agree more.
"To me, these aren't just places of education; universities have a duty of care to their students. Hopefully we can lead by example for the rest of the UK."