What I wish I knew before starting university
24 July 2023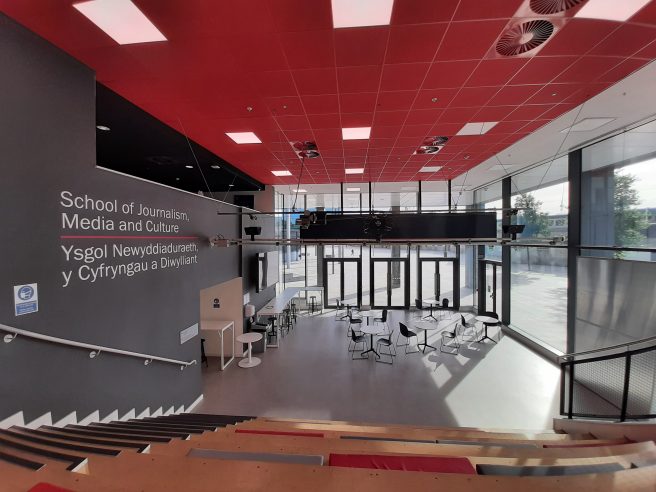 Starting university can be scary, and that is okay! One thing to keep in mind is that everyone is in the same boat, even when others are not showing it. There will be a lot of unknowns, especially at the beginning, but they will eventually become clearer as time goes by.
Since I am graduating, here are some of the things I wish I knew before starting university:
There is no "typical student experience"
You might have heard different phrases that "define" the student experience that come in the form of "Are you really a student if you haven't done X Y Z?" These could be things like pulling all-nighters before deadlines, going to parties, studying last minute and many more.
While these can happen to some people, not everyone will experience them. There is so much more to being a student; you do not have to feel left out if you do not do them throughout university.
Of course, there will be many times when you will relate to other students, but it does not have to be all the time.
It's okay if you do not want to drink or go on nights out
Whatever reason you have for not wanting to drink, it is totally valid! You do not have to do anything you are not comfortable with just for the sake of fitting in.
Even though it might not seem like it at first, there will be people who share similar views and understand and respect your decision. There are many other ways to meet and hang out with people where drinking and going on nights out do not have to be involved!
Step outside of your comfort zone
This might sound scary to some people, but it does not have to be! It can be the perfect time to do something you have not done before.
You can start small and build up from there. One way you can do that is by going to the Freshers Fair and seeing the societies, sports clubs, and volunteering opportunities that are there. There are over 250 societies and more than 50 sports clubs, so there are loads of choices! Through this, you will meet people with similar interests and even make new friends.
There is plenty of support available
From wellbeing to academic support, careers or money advice, there are many areas in which you can get help.
You will find services such as Student Advice or Jobshop in the Students' Union, which can be really helpful if you encounter academic or housing problems (Student Advice) or want to earn money alongside studying (Jobshop).
Besides these, six main services fall under Student Connect, which you can find in the Centre for Student Life, right next to the Students' Union. It covers all sorts of areas, and it is important to know that help is available should you need it.
During university, you will spend a lot of time surrounded by other students in classes, the library or even around the city. Sometimes, taking a break and doing something alone can be helpful!
One of my favourite activities is walking in the park and enjoying nature. It can be very calming and can help you de-stress and feel better. But you can go even further than that! Why not go to an event, to brunch or a picnic by yourself? Back in May, I went to a Beyoncé concert alone, and I still had loads of fun.
Take advantage of opportunities
A significant advantage to Cardiff University and its Students' Union is the huge number of opportunities you can get involved in. There is something for everyone through volunteering, working, or joining a society or sports club.
It can help you develop new skills, learn more about yourself and, as mentioned before, take you out of your comfort zone. I am really happy that in my last two years, I made an effort to do other things besides university work, and I can leave university knowing that I helped in different ways.
Time will pass quicker than you think
As someone who is graduating really soon, I have no idea where the time went. It feels strange that I started three years ago, and now I am done with my undergraduate degree.
It might not feel like it while writing assignments or doing group work, but time will fly away. I can now look back and see those moments both as lessons and as memories.
With that being said, my best university tip comes from Taylor Swift's lyrics, "Take the moment and taste it/ You've got no reason to be afraid."