Must-dos during your time in Cardiff
24 July 2023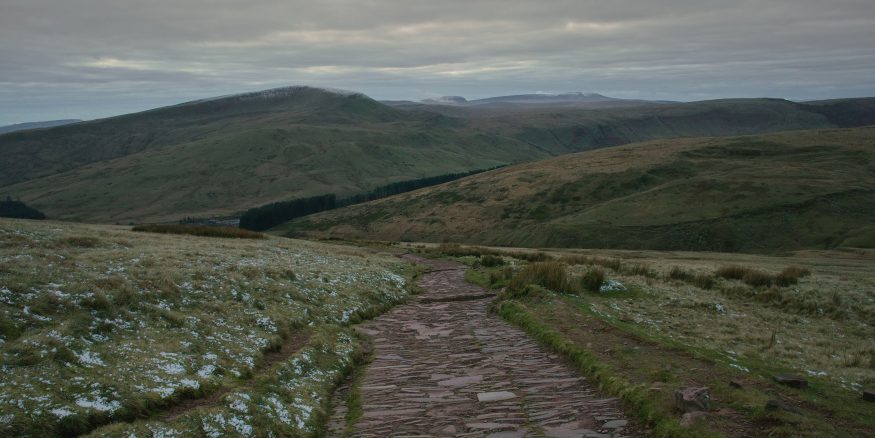 One of the best parts of university is moving to an entirely new city, or even country, and getting to know a new area and exploring. However, between keeping up with assignments, preparing for exams and regular hangovers to tend to, the exploring the city part may get put on the back burner while we get swept away with student life. Then, when looking back at your university time, you may realise that there are things that you 'always wanted to do but didn't have time for'. So this is your sign to tick off some of the exploring that you want to do while living in Cardiff, starting with some inspiration!
Visit the Brecon Beacons
A jewel to Cardiff's crown at less than an hour away, the Brecon Beacons is a stunning national park, host to incredible mountain ranges and hiking routes. Especially the highest peak, Pen y Fan, which has a beautiful hiking route to be enjoyed.
Go to Cardiff Castle  
A staple of Cardiff, Cardiff Castle is located in the heart of the city. With excellent views from the top and an informative audio guide to accompany you, this is an excellent way to learn more about the history of Cardiff and Wales as a whole. It's also helpful to know that, with proof of residence in Cardiff, you can purchase a "castle key" for £7 which will give you access to the castle for the next 3 years. You can purchase this at the ticket office in the castle.
Explore Cardiff market
With a wide variety of delicious food options, Cardiff Market is the place to grab a bit for lunch in Cardiff while enjoying the interior of the Victorian building in which it resides. Options include Bao Buns at Bao Selecta, gluten-free food at Noglu or, as of 19th September, authentic South Italian street food at Franco Street Food. The market has a great community spirit, also featuring local produce, a florist, a bookstore and more.
Go to a live music event 
With global artists such as Ed Sheeran, Harry Styles and Taylor Swift performing at Principality, Cardiff is a hub for live music events. You should experience the electric atmosphere of a live music event at least once during your time at university. With the Principality Stadium, Cardiff International Arena, concerts at Cardiff Castle and more, there is always something for everyone to go and enjoy.
Enjoy the sunset at Cardiff Bay 
Watching the sunset over the water from one of the many bars or restaurants in Cardiff Bay is a must-see for anyone living in Cardiff. Enjoying the bustling ambience and the views of the light reflecting on the calm water is a great way to appreciate the city in which you live.
Go to the National Museum 
Just down the road to Cardiff University Main Building and with free entry, there is no excuse to not visit this impressive museum and gallery.
Think I've missed one? Feel free to reach out!