Top tips to settle into university life
24 July 2023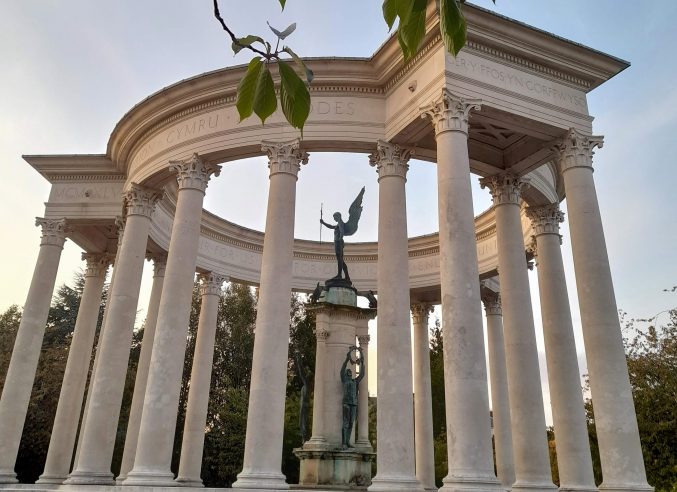 As Cardiff focuses on the success of many final-year students during their graduation, there are many future students awaiting their results to confirm their place at the university. In their spare time, they may be planning their budgets, what to bring and curious about how well they will settle into their new life at university. This blog aims to give you my top tips on settling into university which, in all honestly, took quite a while. Hopefully, these tips will help you find the best of university life in the fastest time.
Attend fresher's events and trips
University fresher's events and trips are designed to get you to meet people, get to know the university and explore more of Cardiff and its surrounding areas –  take advantage of them. The Students' Union hosts a myriad of exciting trips from Cardiff for a reasonable price during the first few weeks, these can help you get to know Cardiff better and meet a bunch of new people who are in a similar situation to you. You never know what you will discover. One of my main regrets from freshers is not taking part in any other of the Give It A Go trips to Stonehenge and Salsbury or Glastonbury and Wells. 
Explore the city and campus
On the other hand, some of my favourite fresher memories which really helped me settle into the city were simply exploring the city and campus with new friends. This got me out of my accommodation and seeing more of where I was going to spend the next few years. I found this really helpful for getting to know my way around and being familiar with everything – it's also a really nice way to bond with other students.
Talk to people before they settle down 
Unfortunately, it does get to a point in the first year where everyone has met their people and started settling down into groups. This is your sign to get out there meeting people when they are at their most open (i.e. during the first few weeks). Even if you don't feel like it, this is the best time to make the most friends., however, be aware that they may not all stick.
Be open-minded
As always, one of the biggest problems which lead to disappointment during university is expectations not being met. To avoid this, be open-minded about what your university life will be like. You don't really know what it will actually be like until you get here, so try to be open to varieties. Nevertheless, still have clear boundaries of what you don't want university life to be like in mind. This means that you don't try to force it if it's not what you want.
Consider who you might want to be friends with or what you want your university life to look life 
With that in mind, it's helpful to also have boundaries of what your expectations of university are. This means that if they're not being met, you can do something about it. It might be helpful to write down a brief idea of your expectations and boundaries before arriving at university and thinking about your options if things need to change.
Save things that you discover that you want to do around the city 
I've found it really helpful to save places that people recommend to me across Cardiff and South Wales to my google maps. This helps me get to familiarise myself with the geographical location of everything and know where to look if I'm looking for fun things to do spontaneously.
Always reach out if you need to
Finally, if things are not going to plan and you are struggling to settle in, do not hesitate to reach out. You can reach out to your academic tutor, Student Connect for more advice and the students around you who are all in the same place. People will relate to you more than you think.