Fun Places to go in Cardiff
24 June 2022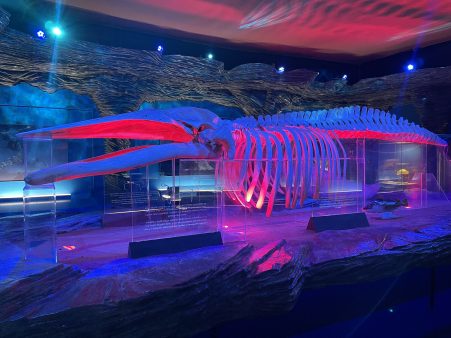 Staying home can get extremely boring and overwhelming at times. You may have tried doing things like cooking, maybe some drawing, art, playing cards with friends yet still bored. After uni closes, many students tend to go back home. Whether it's home in another area in Cardiff, another city in the UK or even home in another country and it may feel lonely for those who are staying in Cardiff over the summer.
I am one of those staying back and therefore I am writing this blog to share some fun things to do over the summer or even just on a weekend.
Cinemas
Did you know there are currently at least 4 big cinemas in Cardiff and all of them play movies every day at a variety of times? Cineworld cinema located on Mary Ann Street in the city centre is my go-to cinema and I have never been disappointed; however, it is quite expensive. I have tried the 2D and super screen 2D and both were amazing experiences (I am yet to try the 3D and 4D!). The premiere cinema has recently just opened and is also located on Queen Street in the city centre. I have not tried it, but I have seen that they offer student prices which are very cheap! The reviews on google are also very good and it may be worthwhile to give it a try. Vue cinema located in the millennium plaza also in the city centre is one of the biggest cinemas in Cardiff. Although it is slightly cheaper or almost the same as Cineworld, it is still a lot more expensive than Premiere however it is in a good location and has mixed reviews on it. There are many others and this blog by my colleague lists them all!
Superbowl
Cardiff has a big bowling culture I would say, from my experience at least with my friends and the people I know. There is one very commonplace in the stadium plaza by the principality stadium known as Superbowl. It is a very big place where they offer bowling and fun things to do such as laser quests and they have a massive arcade with loads of games. The bowling lanes are always full, and I would recommend booking one in advance!
Ninja Warrior Adventure Park
Do you want to become a kid once more? The ninja warrior adventure park on Hadfield Road is located a bit further than the city centre but is worth a visit. You can jump, climb, run, balance and swing across various obstacles. Some of them are just for the brave, but they also offer alternatives for the weak like me. They have everything for everyone to have fun and unleash their adventurous spirits. It's a nice place to have a laugh with friends and see how unbalanced or balanced everyone is.
Museums
If you're not into these crazy activities, you could always have a calm day out at the museum. Cardiff has two big museums and many more but these two are the ones I would recommend. Located near the Student's Union at Cathays Park is the National Museum Cardiff. It is free to enter and is open 6 days a week from Tuesday – Sunday. From big dinosaur and whale bones, older porcelain and cutlery to beautiful art pieces, landscapes and paintings in art galleries, there is something for everyone. It is very educational, eye-opening, and just fun. There is also a café in the museum which makes it a nice place to just spend the day at. I personally did not expect to appreciate and relish the artefacts and the setting, but it completely changed my mind. Worth a visit!
If you're interested in knowing more places to visit in Cardiff and even around Cardiff, make sure to look around for part 2 of this blog. I hope you have enjoyed reading it.