The Many Cinemas of Cardiff
19 May 2022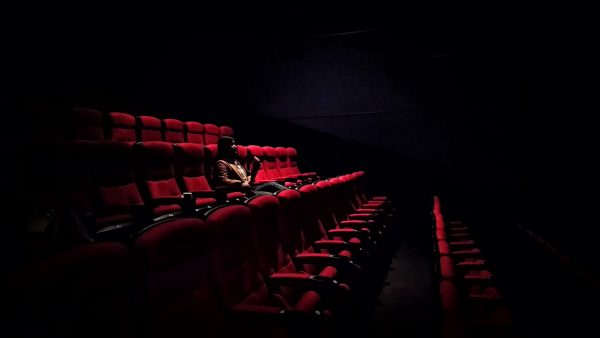 The moviegoing experience is a special one, and is a relatively inexpensive way of escaping reality for a couple of hours. Amid all the stresses that come along with your studies, you might find yourself wanting to watch the latest blockbuster, or a smaller arthouse film if that's more your liking.
Thankfully, Cardiff has so many different cinemas within reasonable distance from the main student areas of Cathays and Roath. Despite being a relatively small city, Cardiff boasts cinemas that offer experiences for moviegoers with various tastes and preferences. Below are the cinemas in Cardiff you might be interested in exploring whilst you're here.
For the conventional: Cineworld, Vue, Odeon
If you're looking for your standard cinema fare, Cardiff has three of the main cinema chains in the UK: Cineworld, Vue, and Odeon, with the first two within 10-15 minutes walking distance of each other in the city centre. Their tickets are fairly inexpensive, and provide a great day out if you're wanting to check out the biggest movies being released. Cineworld Cardiff also has Superscreen 2D, 3D, and 4DX options, while Odeon is home to Cardiff's IMAX screens, so if you're feeling adventurous you can take your pick.
For the budget-watchers: Premiere Cinemas
Although Cardiff's movie tickets are arguably cheap compared to the rest of the UK, Premiere Cinemas opposite Queen Street station provides a budget-friendly option. While it isn't as plush looking as the likes of Cineworld/Vue/Odeon, this cinema still maintains the cinema experience at a cheaper price – bring your student card to get the student discount to make it even more worthwhile! So if you aren't a fussy movie watcher, Premiere Cinemas is definitely worth a shot (and it's the nearest cinema to Cathays).
For when you're feeling fancier: Everyman Cinemas
Looking for a more comfortable, luxurious cinema experience? Everyman Cinemas has your back. Although located in Cardiff Bay, making it less easily accessible for Cardiff University students, it's still a great option if you're wanting to visit the cinema for a special occasion – think birthdays, end of semester, or even graduation.
The unique selling point of Everyman is their sofa seating, making sure your viewing experience doesn't turn into a sore one. Additionally, they serve plenty of food options that you don't find in your typical cinema, and provide table service for this. Each sofa seat comes with a small table that allows you to dine and watch concurrently, making Everyman truly stand out from the other cinemas on this list.
For the independent explorers: Chapter Arts Centre
Chapter Arts Centre is truly a hotspot for arts lovers, and their inhouse cinema adds to its reputation as this. You won't find the latest blockbusters here (with the exception of a very select few sometimes) but what you will find are more independent/arthouse films. If you're looking at an alternative slate of cinema releases to explore, Chapter is the way to go.
The films that you find here will very likely not be found at the other locations above. The tickets are still equally affordable though, and their small cinema halls provide a more intimate setting. These halls are special too, with light spots on the ceiling almost replicating a starry night sky, which makes the cinema experience even more magical. Every year, Chapter also hosts the Cardiff Animation Festival, which is worth checking out too.
Cardiff has a surprising number of cinemas to boast about, and rightfully so. Each cinema comes with its own twist to the moviegoing experience, and as a Cardiff student you'll definitely be spoilt for choice.