Where To Enjoy Theatre In Cardiff
20 May 2022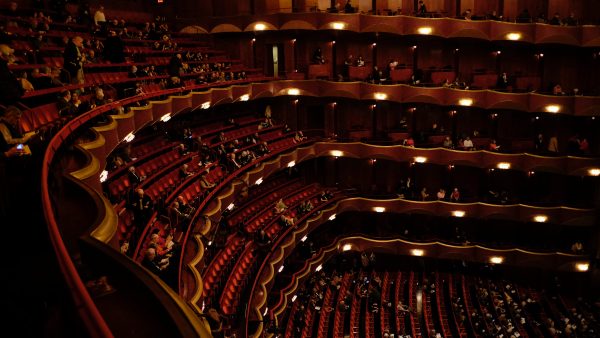 With London a few hours away, you might find yourself looking for theatre options locally in Cardiff to avoid the long commute. Indeed, the city does have plenty of options to explore, making it a theatre-friendly city. All year round, you're bound to find a theatre show or two to your liking, whether you're more into plays or musicals. They say to support the local arts scene, and as a student in Cardiff, this is easily achievable. Below are some of the places in Cardiff that offer shows, sometimes even paired with a student discount:
Wales Millennium Centre
Perhaps one of the most iconic landmarks in Cardiff, the Wales Millennium Centre should be visited at least once while studying in Cardiff. It is home to a gorgeous theatre that is a sight to behold. Many of the biggest touring musicals usually have their runs here, so if you have your eye on a certain musical tour coming to Cardiff, take the opportunity to visit the theatre. Additionally, for certain shows on specific days and showtimes, there are student prices available to help make tickets slightly more affordable and accessible for us.
Royal Welsh College of Music and Drama (RWCMD)
Located at one of the entrances to Bute Park, and just a stone's throw away from Cathays Park campus, the RWCMD holds theatre performances done by their students, which means you're looking at emerging talents right at their beginnings. Mainly performed by their Richard Burton Company, do keep a lookout on the RWCMD "What's On" page every semester, as tickets for the Company's shows go up. Ranging from well-known plays/musicals to original works, it truly is special being a patron for these shows.
New Theatre
If you stay in University Accommodation, chances are you would have passed by the New Theatre while heading into the city centre. A prime location just adjacent to Queen Street, the New Theatre is a smaller theatre in Cardiff as compared to the Wales Millennium Centre, but size does not overshadow quality. Many musicals and plays do perform here if they aren't in the theatre down at the Bay, and the theatre is much more ornate looking, contrasting with the modernity of the Millennium Centre.
Sherman Theatre
Headed to the students' union (SU)? Why not check out the Sherman Theatre as well, which is just a few steps away from the SU along Senghynnedd Road. Compared to the other theatres listed above, the Sherman Theatre prides itself in its Welsh voice, with a special focus on Cardiff-based theatre practitioners too. As stated on their website, they "tell stories for the people of Cardiff – stories that really mean something". In a similar vein to RWCMD though, you can watch upcoming performers here in new works. Another fun addition is during the Christmas holidays, the theatre puts up classical works (sometimes with a new spin on it).
National Theatre Wales
Like Sherman Theatre, another way to support local theatre is to check out National Theatre Wales. While they are not a theatre venue themselves like the rest on this list, as a company they do hold shows at the Sherman Theatre sometimes, alongside online streams following the pandemic trend. They provide truly inventive forms of theatre for you to explore and be fascinated by, taking in the sights, stories, and talents Wales has to offer.
Cardiff University's Act One Society
This list would not be complete without mentioning our university's very own Act One Society. The largest drama society in Cardiff University, you'll be treated to several shows throughout the year from the society spanning a range of genres – the 2021/22 seasons treated us to an 80s interpretation of Shakespeare's 'Much Ado About Nothing', and also a variety night celebrating women in theatre – what's not to like?
Cardiff's multitude of theatre options really help to make the art form accessible to all. With so many choices available, your need for theatre will indeed be met. Whether it's a big touring musical or a small local production, Cardiff truly has so much to offer in the realm of theatre.