Creating the perfect schedule
5 April 2023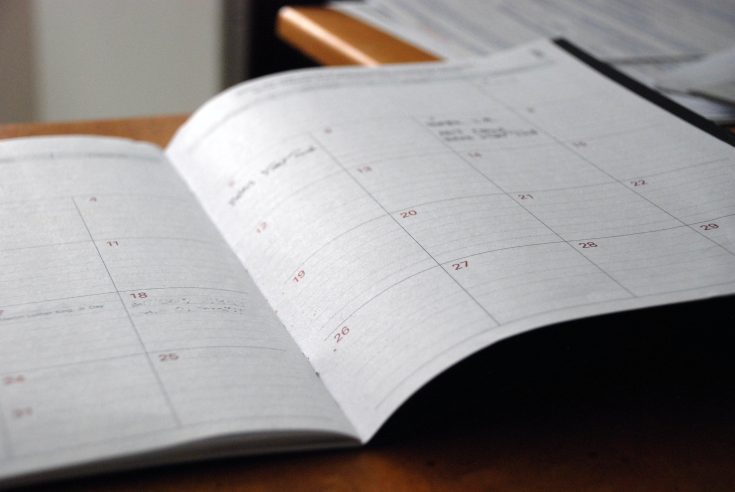 University can be a stressful time. With countless readings, assignments and possibly a part time job to balance, it can be hard to create the perfect schedule to make the most of your time at university. Having a well-designed schedule that fits your lifestyle is really helpful for having a balance at university. By helping you procrastinate less and make better use of your time, this can guide you in managing your workload, achieving higher marks and managing stress throughout your studies. Here's how I schedule my time to achieve my goals.
Google Calendar
I'm personally a really big fan of digitalising my schedule, this allows me to access my calendar from anywhere, get notifications to ensure that I don't forget anything and organise my to-do list into realistic chunks. I do my planning with Google Calendar, that way I can sync what I schedule across my devices and be easy on track with what I'm doing. 
Prioritising my to-do list
I find it really beneficial to write a to-do list at the end of each night or the beginning of each day to get the burden out of my head and onto paper. This helps limit my stress as I can break my tasks down into more realistic chunks. This begins with prioritising my to-do list by numbering each task with what is most to least urgent. 
Time blocking 
Once I have my broken down list of what I need to do, using my Google Calendar, I time block my tasks and allocate time to complete them. Making sure to include short 5-minute tasks to break down longer tasks to stay productive. A top tip would be to be realistic with how long each activity will take to prevent you from getting overwhelmed and procrastinating. Being realistic helps you stay on track. 
Scheduling in time for yourself and time for friends
One of my biggest mistakes when planning my time at university was not making enough time in my regular schedule to spend time with friends and have time for myself. Ultimately this only leads to burnout and can limit your enjoyment of the university experience which contradicts the reasons for being at university. Looking after yourself by having time to yourself and seeing friends is a really important part of having an effective schedule and remaining consistent. 
Meal prepping 
Meal prepping is a big part of saving not just time but money, you can read more about the benefits of meal prep in this previous blog. This can help you manage your time by spending less time cooking while still enjoying healthy, nutritious meals and saving money. 
To conclude, this short guide provided an introduction to creating an organising the perfect university schedule for you. This is unique for everyone and fits into your lifestyle. Ultimately, the end goal is to enjoy university life in Cardiff while achieving your academic goals and having an effective schedule can help get you there.