Working on real projects for real companies
29 March 2021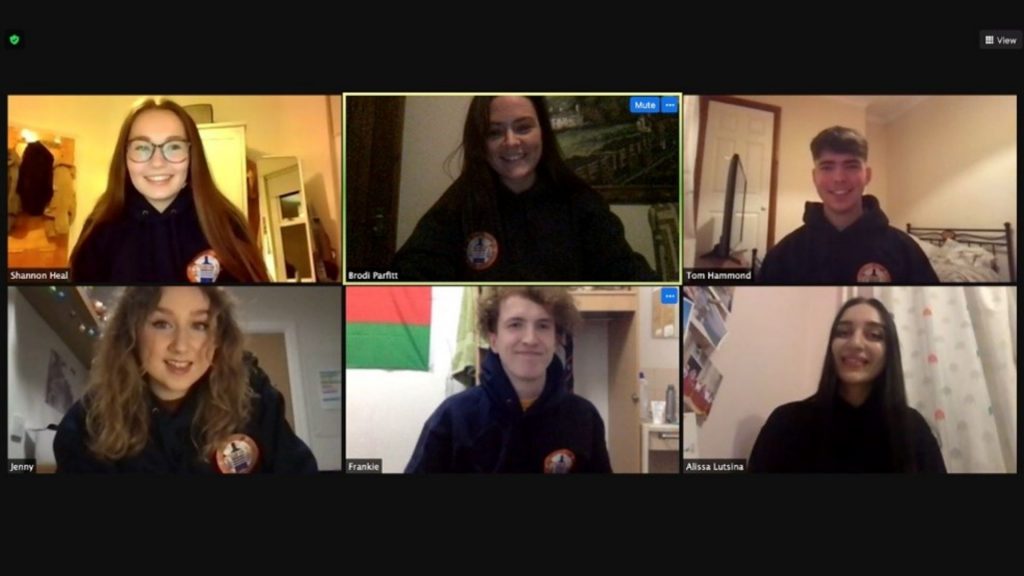 In the second of a special two-post feature on our Marketing and Society student projects, Dr Carolyn Strong spoke to a group of second year undergraduates about their experiences on the module and what they learned from creating a marketing campaign for the Gower Gin Company.
Carolyn: Hello everyone, maybe we can get started with a quick introduction? Perhaps you can tell us your names and what degree programmes you're studying at Cardiff Business School?
Hi, I'm Shannon and I'm a second year Business Management with Marketing student with Tom and Brodi.
Hiya, I'm Alissa and I'm a second year Business Management student with Jenny.
Hello, I'm Frankie and I'm a second year International Business Management student.
Carolyn: Excellent! So, we'll get onto your project with Gower Gin in a minute, but first I wonder if you could tell us a bit more about the Marketing and Society module and why you chose it?
Shannon: I want to go into marketing when I graduate, and so I felt this was the perfect module for me to get up to date marketing knowledge. The module focuses heavily on current marketing topics, particularly ethical marketing.
Also, the prospect of working with small and medium sized businesses was appealing and turned out to be invaluable experience that I could put straight onto my CV.
Ultimately, I think what drew me in was that it appeared to be a very different module to the other choices available.
Alissa: I'm interested in marketing career too and wanted to take more modules related to marketing this year.
Tom: I'm very interested in this aspect of marketing and felt the module would give me a greater insight into the ways real life businesses market themselves nowadays. Also, I thought the prospect of regularly speaking to business owners would be beneficial. I knew this part in particular would give me a better understanding of how real-life businesses operate.
Brodi: Well, I joined this module three weeks later than everyone else and so had three weeks' worth of work to catch up on! However, it was the best decision I could have possibly made. The content of this module and the way it's delivered, through communication with, and application of theory to real organisations who require marketing expertise, is unlike any other.
Carolyn: Great. So, a few of you have spoken about the benefits of interacting with real businesses as part of the module. How did you feel about doing a live project with a real business as part of your assessment?
Frankie: I was excited to work on a live project as opposed to a written assessment. It gave me a genuine sense of what it's like to be part of a small business and the types of situations I might come across later in my career.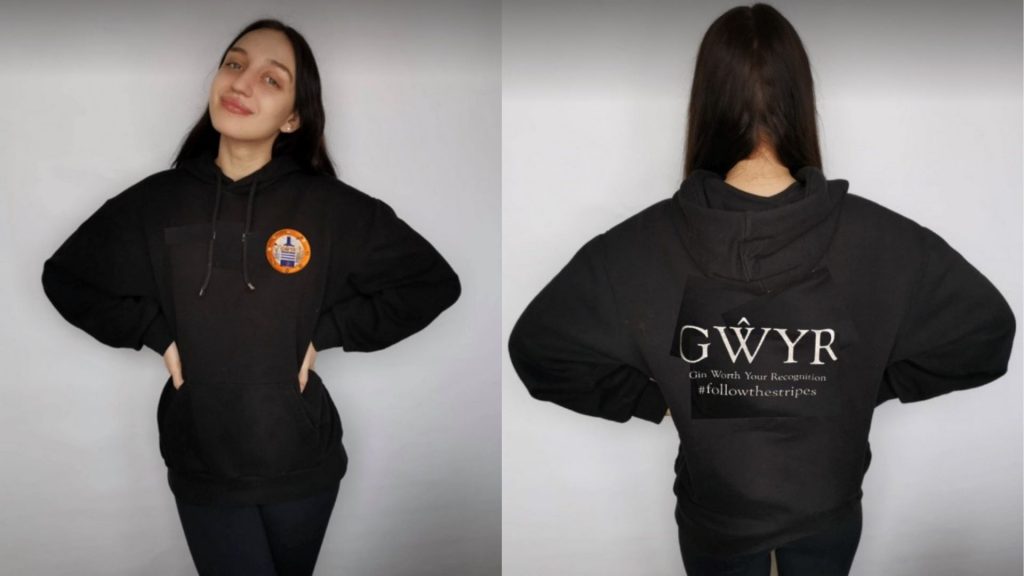 Alissa: Yeah, I agree. I think it's such an amazing opportunity to gain experience and see how real businesses work.
Brodi: Oh, without doubt this 'real-life' aspect has been the most beneficial part of the module as a whole. And the company engagement has given me insights into the marketing future I hope to have after university.
Carolyn: That's really good to hear. So, moving onto your experience with Gower Gin then. How were each of you involved in the development of their marketing campaign?
Jenny: As this was the first experience most of us had had interacting so closely to the owners of a small business, we had a Zoom call with Andrew and Siân to introduce ourselves.
The Zoom call was key in helping us gage the direction Andrew and Siân wanted to head with Gower Gin, informing us of the personality of their company and that kind of thing. They also approached us with their marketing issue or aim, which was to attract more students as well as more male customers. Of course, as we're all students, we felt that we could give valuable consumer insights into one of the markets they wished to target. And so, after a couple more Zoom calls with Andrew and Siân, we talked amongst ourselves and created the idea of a gin treasure hunt for students in Cardiff.
We fed back this idea to Gower Gin, they informed us they were fully on-board with the idea. It was from there that we discussed what products would be given away in the treasure hunt to introduce students to Gower Gin products, in the hope of future repeat purchases.
Currently, Andrew and Siân are contemplating a new gin flavour solely targeted at students. After posting a poll on Overheard at Cardiff University on Facebook, we were able to identify Cardiff students' favourite gin flavour.
Carolyn: Thanks Jenny, that's really interesting and sounds like you really got to grips with what Andrew and Siân wanted from the project. And how about you all? What skills have you gained from the project?
Brodi: This project has been the perfect platform to practice and hone in on both my teamwork and leadership skills. I have surprised myself in how well I've been able to take instructions and advice from others as well as being able to delegate and assign certain tasks for group members to complete when necessary.
Aside from this, working on an established company's marketing portfolio has allowed me insight into the life of a marketer and given me confidence to know that I'll be able to succeed in this particular field in the future.
Shannon: I've gained a whole array of skills. Obviously, with the difficult situation this year, the work has had to be conducted remotely. So, I've organised and hosted the Zoom meetings for the project. The project also allowed me to enhance my professional and teamworking skills through communicating with other members of the group, as well as Andrew, Siân and our lecturer Carloyn.
Carolyn: What's the most important thing that you've learned from Siân and Andrew about the artisanal gin sector or perhaps about small business more generally?
Frankie: The thing I learned most from Siân and Andrew is that you have to be passionate about starting a company. They're both determined to make a successful Welsh Gin company and are working hard to continuously develop their products and hit objectives.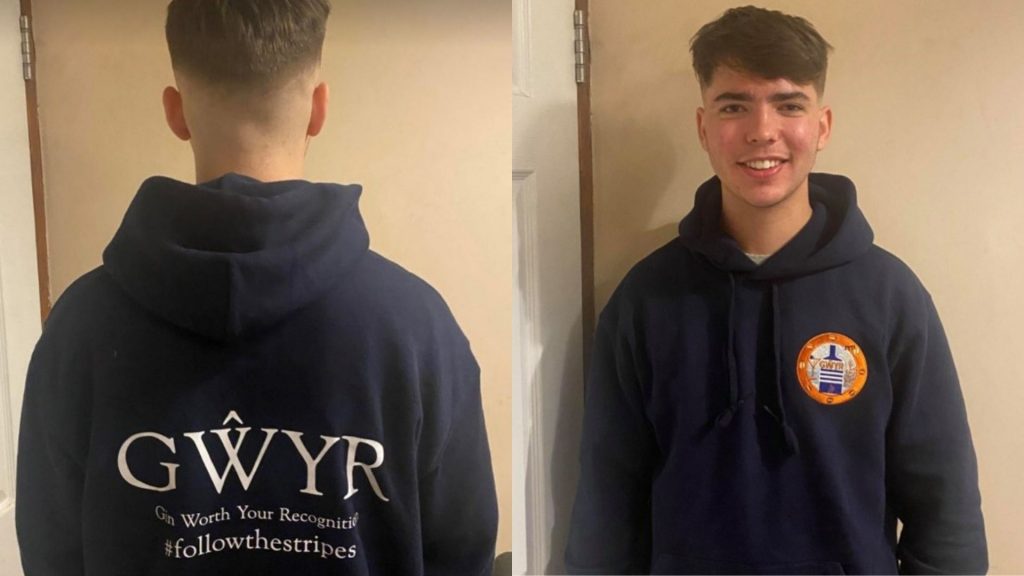 Tom: I've learned from Siân and Andrew that people's tastes and preferences for different flavours of gin are constantly changing with new trends coming in and out of fashion. They're both very dedicated to making new flavours and mixing different botanicals to get their gin out there to an even wider audience.
Carolyn: And Shannon, you mentioned it briefly earlier on, how did COVID-19 impact upon your work? Did you have to do lots of things differently?
Shannon: Yes, all of our meetings and communications had to be conducted remotely. It's been a challenge but we've made it work by being organised and communicating effectively with each other.
It's helped that as a group we've all been very on board and are genuinely passionate about the project. Of course, we really hope that we'll be able to make a trip to the Gower and visit Andrew and Siân at some point in the future.
Alissa: COVID-19 has an enormous impact on this academic year. I am, for example, an international student and I've done this whole year from home, which was very much unexpected when I started my studies.
Tom: COVID-19 has meant that all lectures and tutorials have been done via remote learning over Zoom. It has meant a lot of the time we were unable to meet up to speak about set group projects, and were unable to meet guest speakers and small business owners such as Andrew and Siân.
Carolyn: Would you recommend the module to other students? And why?
Shannon: I would 100% recommend this module to other students. Not only is it a refreshing break from heavier theory-based modules, but it also gives students the opportunity to work with real businesses. This is a rare opportunity to come by, and one that's hugely beneficial as it's a great addition to students' CVs.
Alissa: I would too. I enjoyed this module a lot as we were doing real projects for real companies. It's been a very valuable experience!
Tom: Yes, just like Shannon and Alissa I'd recommend this module to others too. It's given me the opportunity to meet other students on the same course as me, whereas on some other modules there are so many people on the Zoom lectures nobody can really speak. So in that sense this is a very interactive module and gets you thinking about interesting and new companies you may not have heard of before.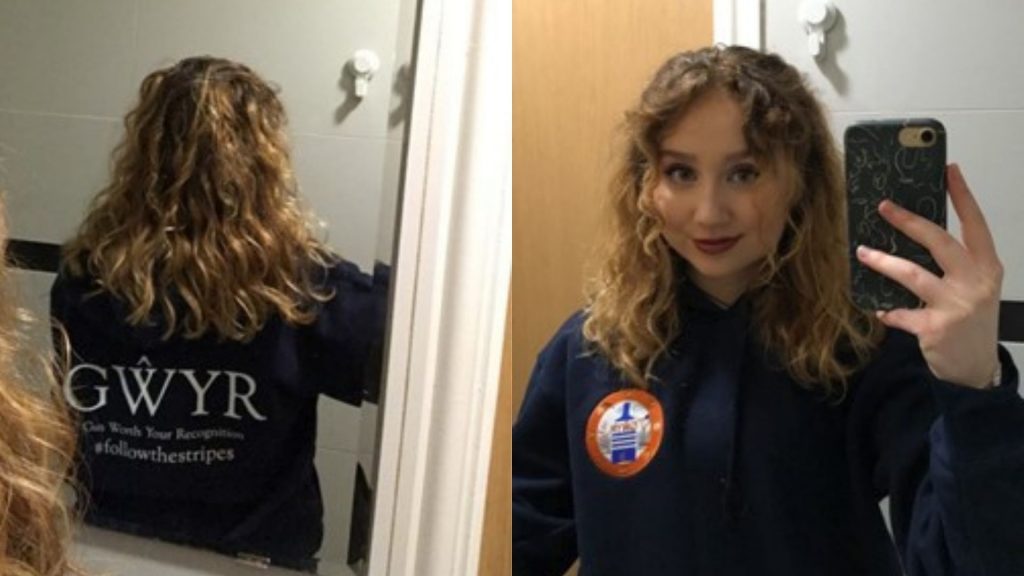 Jenny: This is by far my favourite module out of the two years I've studied at Cardiff. It's highly engaging and working so closely with you Carolyn has made my work feel much more directed.
Brodi: I couldn't recommend a module more than this one. It breaks up the intensity of theory-based exercises in other modules and promotes creativity. I've learned more about marketing and more about my abilities as a marketer in this module than any other.
Carolyn: Ah, it's so lovely to hear that you all enjoyed the module so much. I'm really glad. Perhaps it would be nice to finish by asking what you have planned for the future?
Brodi: Beyond my degree, I plan to secure a graduate job with a Marketing and PR firm with the hope of specialising in PR and one day starting my own agency.
Jenny: To be honest, I have no idea what career I will find myself in after university, but I'm hoping for something in project management. However, straight after graduating I'll definitely be taking a year out to travel.
Frankie: What Siân and Andrew have done is very inspiring because one day I feel I would like to start a small business of my own, which I am equally as passionate about as they're about Gower Gin.
Shannon: I am hoping to secure a placement for the next academic year, and beyond that I plan to get a graduate job in the field of marketing.
Tom: After graduating I'd like to get a graduate scheme in the field of buying/sales, and hopefully one day I would like to start my own business, maybe with clothes.
Alissa: It's hard to say right now, but I'm planning to do my master's and find a job which will allow me to live in different places and travel the world.
All: We'd like to say a massive thank you to you Carolyn for delivering the module and being so helpful during this difficult year.
And also a massive thank you to Andrew and Siân for allowing us to gain an insight into their company and work with them.
It's been a great opportunity, and we really appreciate it.
Dr Carolyn Strong is a Reader in Marketing and Strategy at Cardiff Business School.
Developed and delivered by Carolyn, the Marketing and Society module introduces students to the role and impact of marketing in society, and on a variety of stakeholders.