Meet Cardiff Business School Society
25 April 2023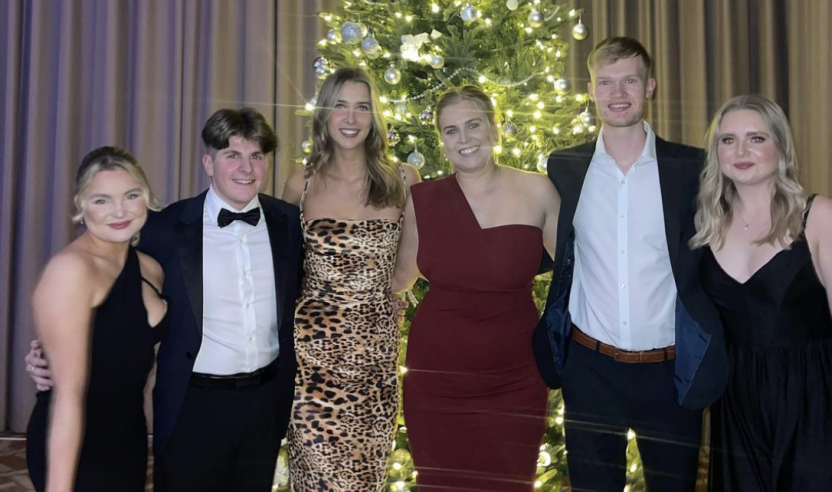 Meet Martha, the secretary of Cardiff Business School Society. We asked Martha, who studies Business Management (BSc), to tell us about the society and why students join…
The Cardiff Business School Society is a society run by students for students. With over 3500 students in the business school, it's the best way for students to meet other people from different courses, years, and backgrounds.
This society is continuously growing and we put on events throughout the academic year with an event every fortnight. We have non-academic social events such as balls, quiz nights, and summer BBQs. We are soon holding a Farewell Ball for business school students graduating this year.
This slideshow requires JavaScript.
We also have guest speaker events throughout the year where we get external speakers to visit us from a wide range of businesses to tell us their stories and offer advice. Speakers we've had recently include: Mark Sweeney, Chief Executive at Novo solutions, Ciaran Branney, Engineering Director at Purple Sector, and Tillie Page, a Business and Start-up Coach.
Joining a society is a key part of your university life and will enrich your whole experience.  There are many benefits to joining, with arguably the greatest one being the endless opportunities to meet people.
I am part of the committee that runs the society and my role is the secretary, where I administrate the running of the society, keep accurate records, and communicate with the committee and society members. I have thoroughly enjoyed my role on the committee this year and being part of the society. It has taught me invaluable skills, such as time management, people organisation, and event planning. These skills will be transferable into my working life.
I love being a Cardiff University student as I feel part of a community that wants to help others flourish and succeed. I enjoy being part of a university that supports its students and gives them the best opportunities to help them improve in many ways. Whether this be the wide range of societies to join where you can learn a new skill or sport or meet new people from all walks of life.
Joining a society is so simple and you can try out a society before you commit to purchasing a yearly membership. The majority of societies host 'give it a go' sessions at the start of both semesters so that students can come along and try out the social, meet people, and see if the society aligns with their interests.
The Cardiff Business School Society charges £4 for a yearly membership.
(Prospective students can join once they have enrolled Cardiff University).
Our Students' Union has over 200 societies to choose from. There's groups for Economics, Consultancy, Finance, Trading and Entrepreneurship. There's even societies dedicated to Taylor Swift, Yoga, Wildswimming, Hip Hop Dance and A-cappella, so there's bound to be something for you.