"Be true to yourself and your dreams"
21 October 2020
There will be plenty of students that aspire to run their own businesses after studying at university. Cardiff Business School undergraduate Matt Ellis caught up with author and businesswoman Bernie Davies who has written a book on how to do just that. During their conversation, she offered some advice to budding entrepreneurs.
"Students who aspire to become entrepreneurs and run their own businesses in the future must trust their instincts and be true to what makes them original – but also work hard, prepare for opportunities and network extensively."
That's the advice of Bernie Davies, a serial entrepreneur who's on a mission to inspire individuals to follow their dreams and start businesses by helping them take control of their lives. She says her messages are as relevant to students considering their dreams as seasoned business executives seeking inspiration for a new venture.
"To succeed in business, you need to be original and identify your true core strengths. You must fight for everything, and never give up," Bernie said.
Davies has recently has published a new book, Your Business Your Way, which is designed to help individuals fulfil their potential in business by better understanding what is truly unique about them – and the businesses they create.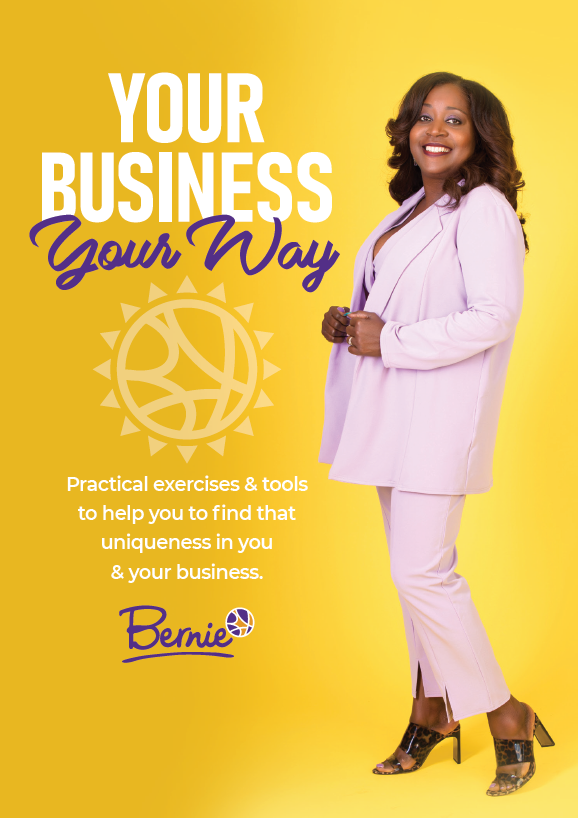 Boasting an incredibly diverse CV, Davies initially made her mark as an attorney-at-law, quickly becoming head of property at NewLaw Solicitors. Since then, she's moved on to building her career as an entrepreneur, business strategist, motivational speaker, and author. Her extensive list of successes includes singlehandedly delivering monthly sell-out training seminars to hundreds of South Wales businesses, serving as a Dynamo Role Model for the Welsh Government, and owning Introbiz West Wales – an award-winning networking business.
The Bernie Davies story is remarkable. From her initial move to the UK from Jamaica, she was faced with the prospect of being unemployed and having to claim jobseeker's allowance, to which she responded by starting up her own charity to establish her territory in the UK. "I felt that I always wanted the freedom to express myself, and having that self-confidence and self-belief was definitely a main factor in my decision to pursue a career in business," she said.
Throughout the book, Davies emphasises the importance of finding your "why" – a key ingredient for success.
"To succeed in business, you need to be original and identify your true core strengths. You must fight for everything, and never give up."
Your Business Your Way also focuses heavily on the concept of networking. Networking has become an integral part of business and is something that students need to grasp in order for successful employment post-university. In her own words, Davies believes that "success comes from opportunity and preparation", and that students must prepare thoroughly, ask questions, and listen closely to become successful networkers.
Instead of celebrities, Davies urges students to consider "real people" as the role models in life. She cities her family as her main inspirations, including her mother, father and brother-in-law, who always express themselves through "hard-graft and integrity" – these are the same traits that have enabled Davies to win Swansea Black Icon 2019, alongside being voted in the top 100 businesswomen in Wales for 2017.
With every success, there are many challenges. Her biggest challenge in business is people management, in the sense that there is no single correct approach to dealing with people. She claims "people are the greatest resource"
To combat stress, her top tip is to start encouraging others, spreading positivity and giving others hope. For sound mental health, Davies recommends morning meditation, alongside constructing a daily checklist to ensure that goals are ticked off throughout the day.
For any student interested in starting a business, the advice is simple – know who you are. Develop ambition and focus on your own craft, setting achievable aims and objectives.
Bernie Davies urges students to read her book. "The book has it all. It's an honest insight into my business career, whilst giving you the tools to find your true personality and how to engage to do business."
Your business Your way offers a unique perspective on business development, helping people find purpose during a journey of self-discovery.
Matt Ellis is a third-year undergraduate studying BSc Business Management (Marketing) at Cardiff Business School.