Writing a university-style essay
28 March 2023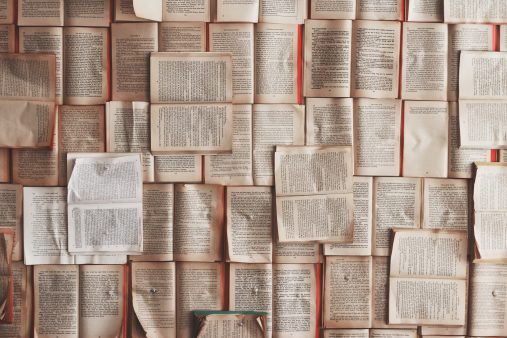 Writing your first few university essays can be a challenge as this is your first attempt at bridging the gap between your college/school work and university-level assignments. From helping you stay focused to practical tips and where to find resources, this blog aims to help you get started with your first few university essays.
Resources and guidance 
There are plenty of resources and guidance out there to help you get started with your essays.
Firstly, there should be subject-specific essay resources available on

Learning Central

which I'd suggest checking out first. 

Once you've familiarised yourself with what is required in your essays for your subject, have a look at the

essay survival guide

, provided by Cardiff University. This is a great resource for understanding what essays are expected to be like. 

Then, when you begin your readings, you can make the most of library resources such as

Library Search

. Remember that you can access most of your readings online and learn how to access them early on, to save you time and stress later. 

If all else fails, don't be afraid to reach out to your lecturers about what you are struggling with. Just make sure to do this well in advance of your deadline.
Referencing 
My most important referencing tip would be to reference as you go. This saves you from trying to find particular quotes again and ensures that everything is correct. When making notes on your readings, it is so much easier to note down a page number and source when you first note the idea. Once you have this, you can work on your bibliography as you construct your ideals. I learnt Cardiff Harvard for my essays using the Cardiff referencing examples which really taught me how to reference correctly, and I always get positive feedback on my referencing. Make sure that you know what is required specifically from your lecturers for this, as it can vary. 
Always aim to complete it at least one day before the deadline 
Completing assignments a day early gives you time to read through, edit and check the clarity of your arguments. It also helps you save on the stress of writing up an assignment at the last minute (believe me when I say that it's not worth it!)
Time management 
Plan when you want to complete certain hurdles. For example, start by analysing your question. Break it down (using the resources in the first section) to help you understand what you need to write about and what you need to look for when completing the readings. Set a certain date on which you want to complete this. I find that it's handy to agree to send it to a friend or family member on a certain day to keep me accountable. 
Hopefully, these points help give you clarity for planning to write your university essays. Although it can be daunting, the first thing that you can do is work out what you need to do. No matter the topic, before writing an essay I always have a similar plan in terms of setting goals, referencing and what resources I am going to use. This is a great action plan for getting started with writing a high-quality university essay.