Things I have learnt about completing the list of essential readings at University
27 March 2023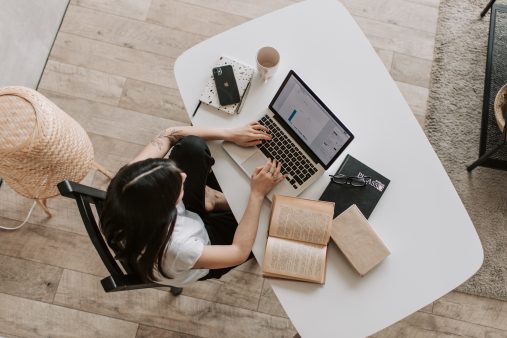 With your university degree comes a whole load of coursework and arguably, the most painful part of the coursework is the long list of readings and preparations that you need to do before your lecture! Depending on your course, the length of your reading list and of course the amount of preparation that you need to do can vary but if you are studying social sciences or languages… the amount of recommended reading can feel insurmountable.
So, here are some things that I have learnt about doing these readings after I came to University (especially as a joint honours student):
1. No matter how hard you try, there will be weeks when you will be unable to complete your reading and this is okay. There are often times and circumstances where you have only done 1 or none of your recommended readings but there is absolutely no need to worry or panic. In seminars, all you need to do is participate to the best of your abilities. This, along with interacting with your peers and your seminar tutor, can help you make the most of your seminar and your content. You just need to be ready to read after the seminar because you might still have some doubts specific to your reading. In a lecture, if you haven't read a lot and feel out of place, you should simply pay extra attention to what the professor is saying and note down what elements of the lecture confused you. This will allow you to not only know exactly what you need to do better but also let you ask the professor about it later.
2. Doing your best is exactly what matters. In all our lectures, the lecturers have told us that they do not expect us to read the whole thing word-for-word since that can get really tiresome after a point. They just instruct us to go over at least two of the readings and get a general grasp of the topic as this can make the whole lecture flow more understandable. That is why it is okay to not remember everything about your reading. Additionally, it is also crucial to make notes and have your questions about the readings written down. This can help you to remember the content better and have a more beneficial interaction with your seminar tutors and professors.
3. Some reading lists can seem cumbersome due to their length and content but can turn out to be super interesting. This was a surprising one for me because when I first looked at the list and it highlighted a whole book as recommended for the module, I felt worried. I just did not expect it to be interesting enough to keep me reading. However, some topics and chapters especially ones which you find to be more understandable, can really become easy reads. This lets you enjoy and explore the topic in-depth. I also feel the need to mention that some weeks can have content that you just do not find interesting. In those weeks, you need to do the recommended reading to the best of your ability and try to grasp it in the lectures.