University resources when you have concerns about your mental health
28 March 2023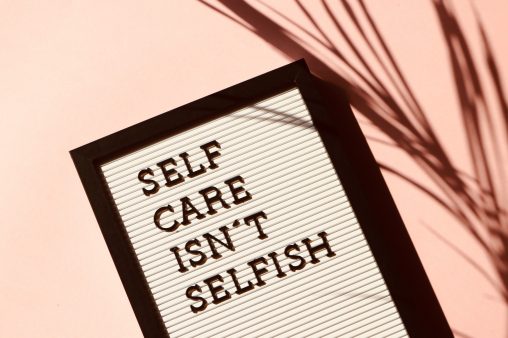 University is often portrayed as a glam and glorious time of our lives. While this is true to a certain extent, what doesn't get seen is the wide range of struggles and health concerns that a student can go through while handling all aspects of their lives. In trying times, especially busy periods, looking for help can be a step that you just don't take and when you do decide to take it, it can be confusing as to where to look for help. This is why I have decided to note down all the ways University resources can be used to help cope with the stresses of life.
If you believe that at this point in your journey, you can help yourself using the self-help resources that the university student intranet then all you need to do is head to this link.
This resource has tips on how to deal with stresses such as body image issues, homesickness, heartbreak, and more. The tips found on these pages are given by medical practitioners and they also list amazing apps and books to help you. While these issues might not sound like a huge hurdle to your ears, they sometimes can be. Which is why it is perfectly fine to use these resources to your benefit.
However, if you feel like this is not enough and you need to talk to someone, don't worry. The University has Undergraduate Wellbeing Champions, Postgraduate Champions, LGBT+ Champions and BAME (Black, Asian and Minority Ethnics) Champions, all of whom are fellow students who are trained by professionals to be able to deal with mental health concerns. They not only offer helpful tips and comfort but also act as a supporting and friendly force.
Another way to get some outlet for your thoughts is TalkCampus. This life-changing app has resources that bring you and the people who are in the same boat as you together from all over the world. It helps you to get professional help while letting you anonymously connect with your peers and gain that feeling of being surrounded by people who are similar to you.
Student Space, known as the UK's student mental health charity, offers a wide range of support in the form of phone support, webchat support, email support and text message support. They let you pick your environment and bring help to you in different forms such as advice, information and more.
Finally, the University offers professional counselling and well-being services to help you through any and all mental health issues that you might face. The most common issues that they deal with are academic stress, anxiety, depression, and stress. They can be contacted by emailing them at studentconnect@cardiff.ac.uk or calling them at 029 2251 8888. The first step that they ask you to take is to fill out this self-referral form as this helps you to get the correct help. Moreover, it is comprehensive enough to include the timings and mode of therapy that you would prefer.
The main thing to remember is that you are not the first or the last person to ask for help. All of us experience days when the burden is a little too much and we just need a little help. It is thus perfectly okay to ask for help, be it from professionals or from friends.