Ways to deal with stress while living at University!
30 May 2023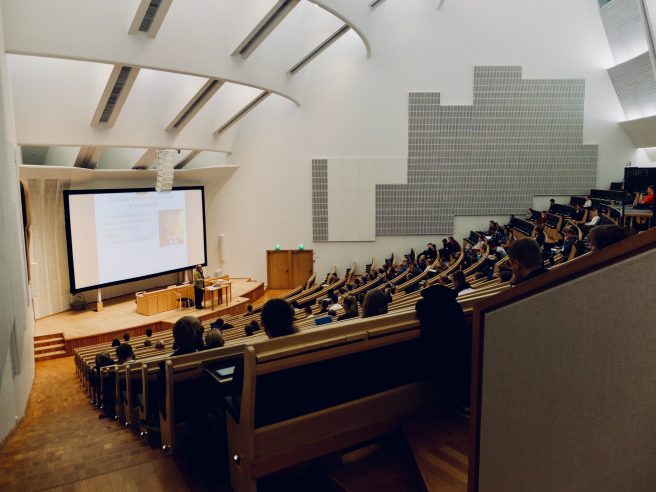 While the time we spend at University is full of golden moments and sweet ups, there can be times when you are burdened with stress and all around, stressful situations seem to be cropping up. Don't worry, we all have those periods in our time here. So, here are some things that I have found helpful while trying to deal with a stressful load of work and situations:
1. Outdoors is the key
I don't know the psychology behind this exactly, but I have found that I feel way less stressed when I am outdoors, especially in parks and fresh air spaces. The problems seem smaller and I can catch a nice break which allows me to think clearly. I don't love exercising when I am stressed so sometimes I just sit down or lie in the grass and watch the clouds. So, you don't need to do something exhilarating to feel fresh and distracted. You can simply head to Roath Park or Bute Park and relax near the water and let the worries take a back seat for a while. Moreover, when you are outdoors, you run into more people and feel less alone which helps you to be less stressed. You could also take your assignments and notes outside and work in an open space under the nice, bright sun.
2. Hobbies are the best distraction
While this is super cliché, I had to put in that mindlessly listening to music or painting something helped me to forget, at least for a while, that I was stressed about things happening around me. So, please don't abandon your hobbies when you come to university. Continue doing the things you absolutely enjoy because they might just be the reason you feel happier. You don't need to be the only one enjoying your hobbies, get your friends and relieve some of your stress by focusing on something that you love. You could also join more societies to keep yourself busy and be amongst people that have similar tastes to you. While you might be caught up with many things around you and you will be stressed about finishing them, it is important to give attention to yourself in order to equip yourself better. So, definitely try to find time for your hobbies and continue being better to yourself.
3. Get help from the university
There is lots of help available if you are concerned about your mental health. So, please don't feel the need to hide your worries and instead, reach out to trained professionals or other peers who are trained in helping you. Cardiff University offers to help you cope with stress.
What's most important is to remember that you are not alone in such situations. There is a whole group of peers that are going through various situations and they are all there to support you and be supported by you. Moreover, if you live in University accommodations, there are residence managers, based in the reception, that can help you immensely. They can also link you further to university resources as and when you need them.