Day trips from Cardiff: A day in historic Worcester, from a local
30 May 2023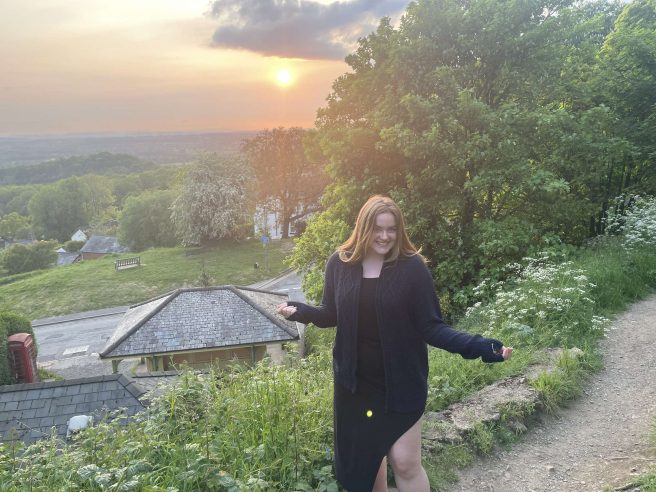 Only a 2-hour train ride from Cardiff Central to Worcester Foregate Street, Worcester is a great location to visit for a day of history and nature. Being located in the West Midlands, Worcester is easy to get to explore the medieval city and experience views of its surrounding countryside. I've recently been reminded of the beauty across Worcestershire, with Worcester at its centre so I have come up with a short guide on what I would show a friend for a day in Worcester and Malvern on a student budget.
Brunch at Waylands Yard 
Firstly, I would stop off at Waylands Yard, right by the station, for a light brunch and speciality coffee. With a gorgeous outdoor area, friendly staff and great food, this is the perfect brunch spot to fuel you for a day of adventures in Worcester. My personal favourite is the eggy crumpets which come with halloumi, chilli jam, ketchup, chilli and herbs. This is also located minutes away from the bustling high street with buskers, a variety of brand shops and local independent stores.
Exploring the high street and city centre shops
Worcester has a great high street with a variety of stores to look through. We had a particularly great time in New England Country Store, a gift shop on Broad Street with an adorable year-round Christmas section, and exploring local stores and cafes in Reindeer Court.
Next, you can get free entry to Worcester Cathedral – the final resting place of King John and Prince Arthur Tudor. The Victorian stained glass and 11th to late 14th-century building stand tall over the River Severn, which is a great place for a relaxing stroll during your busy day.
Inside the Cathedral itself is Cloister Café. In the East Cloister, the café overlooks Garth Garden through this beautiful window above. This is a great place to stop for tea and take in your historic surroundings before heading back towards the train station.
Finally, on the train towards Cardiff, you can get off at Great Malvern where you can walk for 20 minutes (unfortunately mostly uphill) to The Foley Arms Hotel and Pub, a Wetherspoons perfect for the student budget. Here you can enjoy an affordable drink while enjoying the views over Worcestershire from the rear terrace. From there, after enjoying your drink and luscious views, you can stroll towards Great Malvern Station and continue the rest of your journey back to Cardiff Central.
Overall, this blog aims to give you the ultimate guide to a taste of the affordable ways that you can see Worcester, a beautiful and historic city, on a student-friendly budget. Focusing on relaxing activities to see the best of the city in a day.