A comparison between US and UK universities: sororities
30 May 2023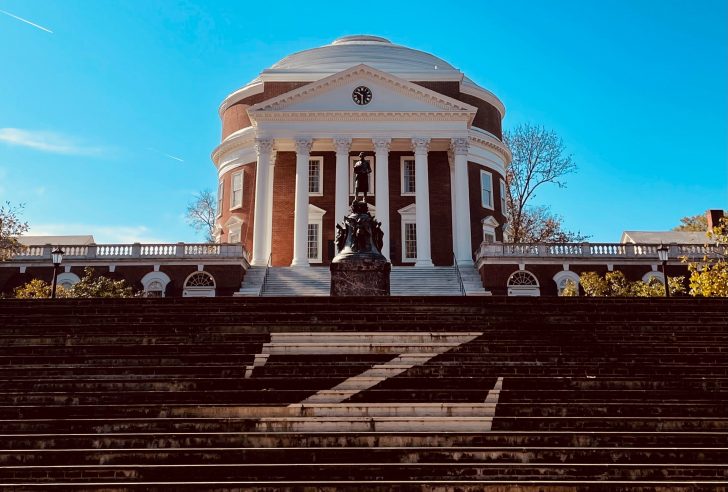 Having been lucky enough to visit the University of Virginia (UVA) over the spring break, I have some thoughts to share in reflection on comparing my experience at a UK university vs a US university. During my time at UVA, I was struck by the differences in lifestyle between the universities. Being able to stay with a friend in her sorority, I couldn't help but compare Greek life (sororities and fraternities) to the UK. Consequentially, this article aims to explore the differences between US and UK universities, based on my experiences at UVA and Cardiff University.
Darty
Staying at Kappa Delta was amazing and I feel very lucky to be able to have had such a unique experience. However, I couldn't help but mentally analyse the differences in lifestyle. Firstly, the concept of darty, meaning "day party" isn't really a thing in the UK, perhaps the closest we do is go to pub gardens. However, darty is a huge daytime party, usually outdoors and occasionally includes a slip and slide –  in all honesty, I couldn't imagine this in a tiny overgrown garden in Cathays. 
Sororities and Fraternities are not cheap
Despite being great for networking, getting into parties and living in huge, gorgeous houses, students in Greek life and paying the financial cost of these benefits. In comparison, Cardiff is reasonably affordable. I suppose the closest comparison is the cost of some societies, particularly sports, which isn't always easy to cover for some students which could restrict them from access to the social life of some sports societies. While staying in Kapp Delta, was also mentioned the common criticism of Greek life for being considered as "buying your friends" by joining Greek life, which is a natural networking opportunity.
Formals
A similarity between US and UK universities is in having numerous 'formals' or 'balls'. In a similar way as to how sororities have formals, we have society and subject balls. These work in a similar way, having the opportunity to go to a semi-formal was really cool to see how similar it is to the UK – except no alcohol unless you have a wrist band proving you are over 21.
Alcohol
Clearly in the US the legal drinking age is 21 whereas in the UK it is 18. Therefore, we can drink more openly but in the US, fraternities (or frats) do not have a house father to keep things in order but female dorms – sororities- have a house mother. Additionally, those in sororties generally can't take alcohol into their sorority house openly. This is very different to in the UK, where there is much more flexibility.
In conclusion, my experience visiting a UVA and staying in Kappa Delta was a unique and amazing opportunity. This has allowed me to compare across universities and systems to get a understanding of different institutions, making me grateful for the systems in place in Cardiff and the opportunity to gain the independence of finding accommodation and joining societies.