University facilities you must use as a Journalism student
21 February 2022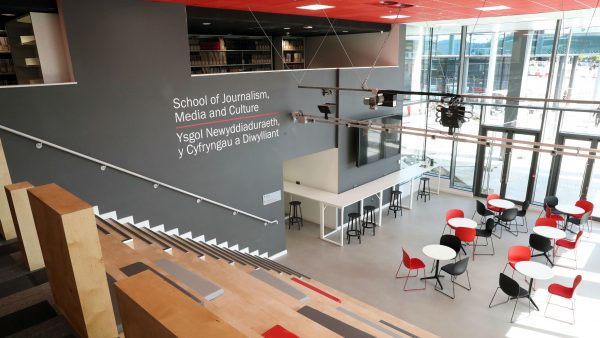 Centre for student life 
Centre for student life is the brand-new glass building opposite the main building near the Students' Union. It has loads of areas to study, meet up with your friends, places to chill and even some lecture halls. The days that you wish to get a break from your room, you can always head down here and finish your To Do list or catch up with friends. However, make sure that you get there as early as you can otherwise all the seats are usually taken as it's such a hotspot for students. Also follow the university social media pages to know of any events being held here! 
Career Services
I've used the career services multiple times over my three years at Cardiff University. I've asked them to help me out with my resume and even my interview preparation. As a Journalism student it can be extremely stressful figuring out what part of the media industry would like to work in after graduating. This is where the career services come into the picture and can help you. You can have brainstorming sessions or even ask them where you can apply for jobs or simply go to them and get advice about what you should do with your career. It's important to start building a relationship with them in your first year and get constant feedback from them as you can then avoid the stress that you will feel in the final months leading up to your graduation.  
Jobshop

 
Who doesn't like extra money? The job shop is a university service that posts possible part time jobs that you can apply for. There is a variety of opportunities from waitressing to research or even to being a student ambassador! Initially I was really scared to do any part time work as I was new in the city, but knowing that this is a university facility I felt much safer engaging in part time knowing that the recruiters were well vetted.  
Royal Literary Fund Writing Fellow 
Yes, the university has someone that can work with you to aid you be a better writer. The difference good and better writing can make to your grade is really under recognised. I have taken a bunch of my previous essays to get insight on my writing. You really don't want to waste this opportunity as writing is a skillset that can always be worked on and improved. This is an extremely good way to get a fresh set of eyes on your essays or dissertation.