Travelling around the UK- things to know!
30 August 2023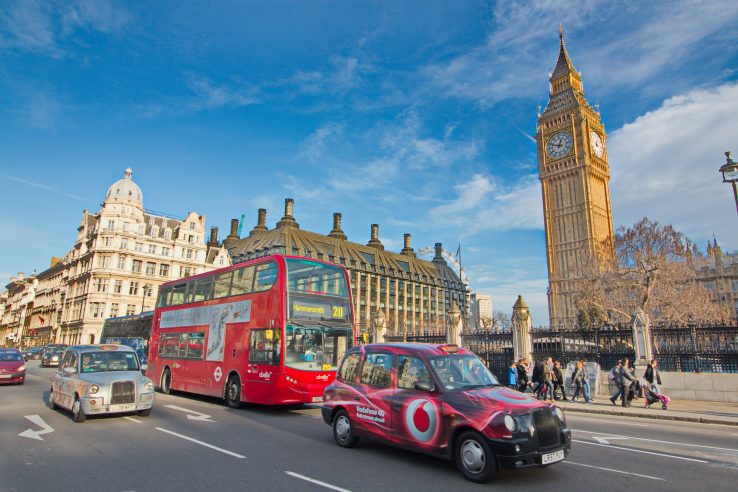 Coming to the UK, for the first time, as an international student resulted in me taking quite a lot of time to figure out how to navigate not just around Cardiff but also how to travel around the UK. The reason I am writing this blog is to tell you all of some tips and things to-know that I have learnt about the various modes of transport while living in the UK as a first-year international student.
Learning how to get around the UK is quite important and beneficial. So, here are some things to know about the whole network of transportation for when you move to the UK:
1. Coach- Travelling in the UK can be described using a lot of words, such as convenient, expensive, cheap and a lot of others. This is because there are different modes of transportation that make a difference in one's experience. The bus and coach system in the UK is one of my personal favourites as it is not only convenient but also cheap. Yes, the coach system is the cheapest one when it comes to travel around the UK. There is also another huge plus point in using the coach instead of other modes of transportation and that is the availability of coach stations in a lot of parts of Cardiff and the resultant convenience of reaching it. While the coaches are mostly cheap, there is still the availability of a coach card that makes travel cheaper, especially for open-return and short-notice tickets. Buying a student coach-card can help make frequent travel cheaper still by reducing the cost by 1/3rd the cost for a whole year at 15 pounds. There are different coach companies running from and to Cardiff but I would suggest sticking to companies like Megabus, Flixbus and National Express.
2. Train- While coach journeys can be long, the trains provide shorter journeys to the same place with a better overall feel. Trains are one of the most used modes of transportation in the UK and understandably so, as it facilities quicker transportation over larger distances and has a very well-developed network and reach that allows people to reach parts of the UK that are situated on a distance from the coach station. The trains that run all over the UK also allow one to reach places like the airport and the centres of different important parts of the UK without having to change buses. Since train travel is expensive, I would recommend buying a student railcard that gets you train tickets at a discounted rate by reducing the fare by 1/3rd the cost for a whole year at 30 pounds and this can of course be renewed or bought for a longer duration of time.
3. Car- This one is definitely the most expensive but also liberating way of travelling around the UK or anywhere for that matter. Hiring a car and going around the UK with your friends is definitely a better option when compared to taxis as the charges and fares for the taxi are extremely high. The main thing to remember is to only hire the car if you have an international driving licence or if one of your friends has a valid UK driving licence. Importantly, only hire from renowned and reviewed car rentals or the chances of getting scammed can get really high. Rentals like Avis, Keddy, Enterprise and more are known by students. Remember to also take a full photo and video of the car before you rent it so as to know the exact condition of it, just in case it is needed later.