A reflection on the upheaval of being a student
29 August 2023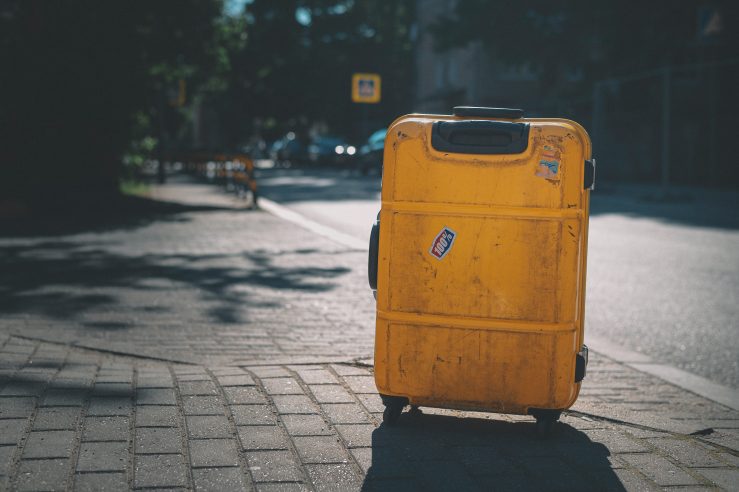 Being a student can be a fun and exciting time, full of rich experiences and making memories. However, there is a less talked about side of being a student, the loneliness and isolation that comes with the upheaval which can plague students' mental health. In this blog, I explore the benefits and losses of the student lifestyle in reflection on my own experiences of the coming and going of student life. 
Not settling down anywhere
As a student, your life blows up across many cities – as seen with the spread of people all over the UK on my snap maps over the summer. You may have a friendship group across five or six different cities or be living between Cardiff and your home city yourself, constantly coming and going. This is a lot for any person to handle, as well as potentially moving accommodation for each academic year as well, it can be a challenge to settle down, disrupting your ability to find peace during your time at university. 
Rotating friends 
I've noticed a lot on social media of people talking about the loneliness at uni with a constant rotation of people, between friends graduating or going on years abroad or in industry. For me, this year around half of my friends from the second year have graduated and moved out of Cardiff, leaving me with a nervousness that things may not be the same and I may not connect to new people as well as I did the previous ones. 
Long breaks aren't always the greatest 
Finally, the long breaks for the summer and winter, although a great and unique opportunity to travel and explore, can be isolating at times. Returning to your home town for a long period of time, and noticing the changes while you've been away, or your old friends going into full-time work can be a lot to cope with. Only to return to university in September, once settling back into a new routine. 
On the other hand, it's not all doom and gloom 
Student community
Being part of the student community means that everyone is in the same shoes. From seeing posts online from people feeling the same to chatting with friends, you'll most likely come across many people who have similar feelings about the upheaval of being a student. It's helpful to make a mental note of these people when you find them so if you're feeling particularly down at any point, you can always reach out. 
You get to experience so much in the space of a few years
Although your time at university is clearly an incredibly hectic time of life, it's a rare opportunity to experience so much in such a short time. From taking advantage of global opportunities and funding to the people you meet and limited responsibility, this is a great time of life that many people look back on with melancholy. 
Friends all over the world 
As a result of the constant rotation of friends, you may find that you leave university with a global network of friends all over the world – the perfect excuse to travel. For example, although I missed my first-year housemate when she returned home to Florida after graduating, it made for an incredible, one in a lifetime, opportunity to go out there and experience Florida with locals! Also, with the use of Facetime and voice notes, you could hardly notice the 4000 miles and the 5-hour time difference between us.