How my relationship with clubbing has changed while at university
29 August 2023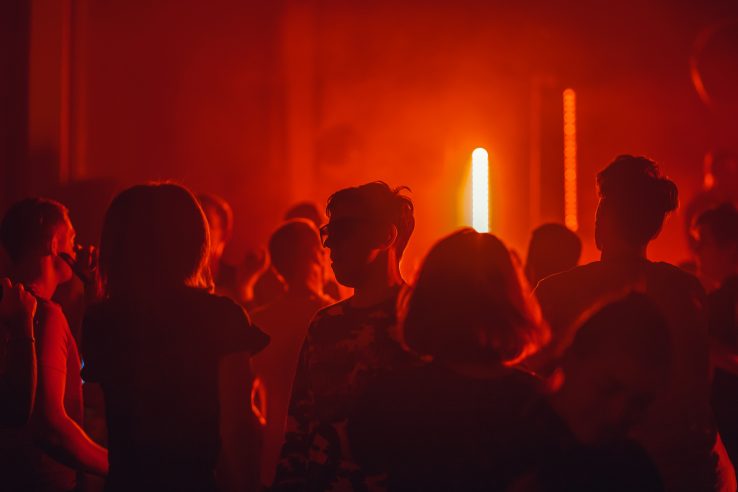 A big focus at university is the nightlife. Although it's not for everyone, it's easy to find yourself pushing beyond your limits to meet other people's night-out quotas or fit into what you think you should be doing, especially as a newcomer to university life. In this blog, I reflect on how my relationship with clubbing has changed since coming to university, from trying to fit in to meeting my own wants and needs when it comes to enjoying Cardiff's nightlife.
The phase of excessive clubbing
Despite being ill throughout freshers week, the FOMO was too much for me to stay in and look after myself, as I should have. Between attending freshers' events and the many themed club nights, for me, like many, freshers was just a huge blur. During the adjustment period of beginning university, I had this phase of excessive clubbing which, although suits many people, did not suit me. I think that the nightlife is over-glorified at uni, I thought at one point that it was my key to meeting people and making (and keeping) friends – which I now know is only a small part of friendship – at a time where I knew few people.
Safety and knowing your limits 
Now my safety is my first priority, then the safety of the people around me. I've slowly learnt to not bend my boundaries, and the right friends won't ask you to. An important part of what we learn throughout our time at uni is how to manage ourselves and know our limits, including staying safe. Nights out are supposed to be a fun, freeing time, if it doesn't feel like that then perhaps it's time to take a break. Always remember: if something feels wrong, it probably is.
Prioritising travel and clubbing while away
While learning my limits and going on fewer nights out at uni, I used the time and saved money to plan travels across Europe. What I realised while prioritising travel over clubbing in the UK is that I actually prefer clubbing while away. Give me a booze cruise along the Danube over a night in Live Lounge any day (though Live Lounge does have a special place in my heart).
Broadening my horizons 
Since venturing further a field I find that I've broadened my horizons and removed my expectations when it comes to nightlife. I feel that I'm getting to a point where I'm only going of for a good experience and to relax with friends. While at the beginning of university nightlife dominated our lifestyles more, now it's just a small part of the university experience.
Overall, the key to having a healthy relationship with clubbing and experiencing nightlife is balance. To be aware of your boundaries, and communicating with the people around you about what you want and having eachothers backs. This way, you can have a much more positive relationship with clubbing while at university.