Trails in Cardiff that will make you fall in love with nature! Part-1
17 May 2023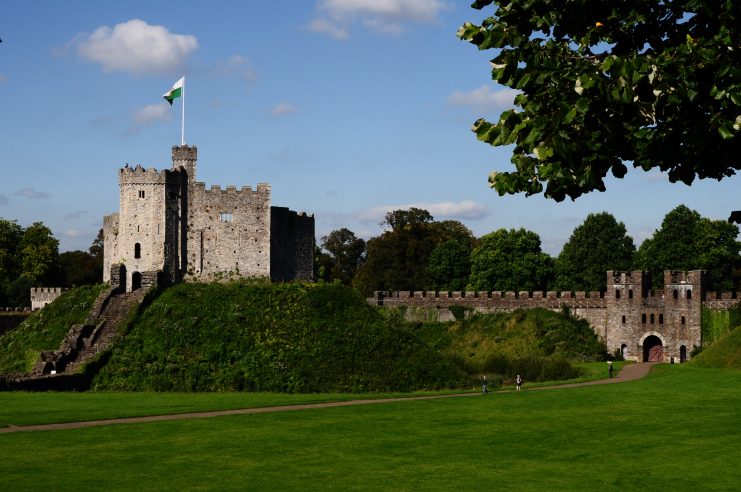 Being in university requires a lot of hustle and this makes it difficult to catch a break sometimes. Thankfully, Cardiff has so much to offer when you just need to take a breather and reconnect with yourself. Nature, I believe, is a true gift when it comes to getting a break from everyday life.
The city of Cardiff is peppered with a lot of great trails and little parks which you visit on your off days and enjoy alone or with friends! They also make for some great picnic spots. So, here is the list of trails that have captured my heart:
Every student who likes walks, hikes, or runs in Cardiff will recommend this wonderful trail to you. The Taff trail extends all the way from Cardiff to Brecon and is 55 miles long (that is approx 88 km) and takes a long while to cover but it is so worth it. From the very start in Cardiff Bay all the way to Brecon beacons park, it is a true beauty and deserves to be checked out. There are cute little cafes located on the trail and they make for great picnic spots as well. Don't worry much as the trail is signposted well and takes you from the city to the forests. In Cardiff, the Taff Trail starts in Cardiff Bay and follows the river through Grangetown, Sophia Gardens, Pontcanna Fields, Hailey Park, Forest Farm to Tongwynlais near Castell Coch. The Trail continues North ending in Brecon. Once you escape the lands of Cardiff and enter Pontypridd, you will find a museum, a historic old bridge and the tranquil Ynysangharad War Memorial Park. After that, you can also visit Brecon town and explore the cathedral and shopping places it harbours.
This one is my personal favourite and is recommended to all those people, who like me, cannot walk for longer than an hour or two at once. The Bute Park trails are shorter but lead to different locations such as the centre or Blackweir amongst many others. These trails however are super picturesque and safe. The river Taff flows through most of these trails and makes for the perfect companion on a walk. The walks might not be super long but that allows you to slowly explore the park and cover more than one pathway at a time. You can always find solace locations or stick to the main path which has a load of adorable dogs and kids, depending on your mood. You can also set up a nice little picnic with your friends on a sunny day and soak up some sunlight. The cafes found on these trails are quaint and cosy, allowing you to truly feel disconnected from your busy life while drinking amazing coffees. These trails can be explored on cycles or just walked on. There are different trails like the Wildlife Explore trail, Family Tree Trail, the Nature Activity Trail, the Seasonal Discovery Trail and more.
Roath Park trail might be a small one but it is definitely one of the great ones. This is thanks to the absolute surreal beauty that surrounds this trail. The walking and running path does not have a lot of elevation but is a good hour's walk, peppered with the most beautiful flowers in the spring. On this trail, you can enjoy little breaks and look around Roath, with its stunning flower beds and beautiful lake right in the middle. Do remember that this is a circular path and can get super busy during the weekend so if possible, enjoy the path on the weekdays. Roath is also a great neighbourhood which makes this trail safe and doable. You can also enjoy some amazing ice cream from one of the ice cream trucks on this trail or head to a nearby cafe/ restaurant to relish a good meal!
While I have only covered two of the great trails, there are so many more to cover. I am planning to write another blog with more trails so stay tuned. Until then, keep exploring and keep enjoying!