Restaurants in Cardiff that you should check out when you are craving Indian food!
3 May 2023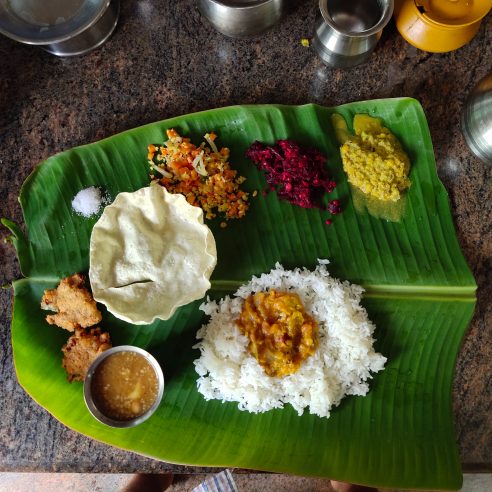 The city of Cardiff is peppered with different cafes, restaurants, and shops that serve cuisines from all over the world. While most people have unique tastes and prefer various cuisines depending on their moods, Indian cuisine is said to be one of the most popular and soul-warming ones. A lot of my friends pick Indian cuisine over almost all others and being an Indian, I definitely am biased! I also want to put down the places which serve authentic Indian food so you can check out what the real flavour of the cuisine is.
So, here are the restaurants that I have tried and loved since I moved from India to Cardiff in September:
This one has to be a personal favourite of mine. Balti Cuisine is a nice and cosy restaurant located in Cathays on Woodville Road. This makes it so much more accessible as well. The restaurant is known for its wide palette of dishes along with great service and value for money. You also get a 20 per cent discount if you select take-away instead of eating in which is a nice deal when you live close by. However, if not, they are also registered on Deliveroo, Just Eats, and Uber Eats. The food itself has good portions and is not super expensive which makes it a great night out meal. Not only Indian, but they also serve authentic Bangladeshi food! They also have a 10 per cent student discount on meals.
Spice n Flavour is a top-rated Indian and Bangladeshi restaurant and with very good reason! The food I tried here was the most flavourful meal I have had in a restaurant in Cardiff and they also accommodated my request for extra spice. This nice and welcoming restaurant is located on Richmond Road in Roath and is known for sourcing fresh ingredients and serving the best-prepared food. They might be a bit pricier when compared to the other restaurants but so so worth it. The location is extremely prime as well which allows you to roam around the beautiful Cardiff parks and then enjoy a good meal. They also have discounts on takeaways and deals which can help you enjoy the food more.
Mattancherry Canton is a smaller yet authentic joint on Cowbridge Road in Cardiff, known for serving the best South Indian food in town. While the place might not seem posh from the outside, its food says it all. They were even nominated for the British Curry Awards 2022! This restaurant has a good selection of thalis and curries. They have been in blooming business since 2014 making it a good place to try out for a meal. The reviews for this restaurant will tell you all there is to know… they are top-rated and have authentic dishes that most of us have never even tried. They also have more vegetarian and vegan options than most places provide which makes the place a more welcoming one as well. So if you are near Canton, this is the restaurant to check out for some heart-warming Indian food.