To Masters or not to Masters?
18 June 2020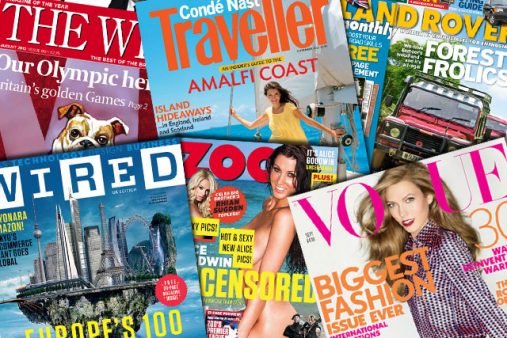 Now that's the question!
Having just finished my undergraduate degree at Cardiff amidst a global pandemic (not an ideal time to enter the job market), I have been dropped into a sea of complete uncertainty. Of course I anticipated this feeling of the unknown; however, these are times that no-one could have predicted.
Even before I started at Cardiff, I had my eye on the MA Magazine Journalism programme. Not only is it accredited by the PPA (Professional Publishers Association), but it also boasts an outstanding alumni network across the media industry. The course is described as 'intensive' and focuses on the development of practical skills, building hands-on experience in an environment that replicates a magazine newsroom.
In the second semester you get to plan, create, and launch a magazine of your own choosing which will be a great project to add to your portfolio. Additionally, during the Easter holidays you have to secure a 2-week work placement where you can gain some real-world experience in the industry.
To be honest, it all sounds great and does very much appeal to me. The employability prospects after completing the masters are also fantastic which provides a bit more of a sense of security and optimism in times like these. Furthermore, hopefully by next Summer the economy would have sorted itself out a bit more.
Am I falling into the trap of doing a 'panic masters'? I honestly don't think so. I know this Masters is a fantastic one, and is very highly regarded. With only 25 spaces, it is also relatively difficult to get on with the selection process consisting of a standard application, tests, and an interview.
So far I have got through to the interview stage of which the interview is actually tomorrow. The thought of doing a Masters does appeal to me right now as I suppose the student lifestyle is what I have become used to over the past few years, and with everything so up in the air right now, going back to university is almost a bit of a comfort. Aside from this, I love the sound of the programme itself and am excited to be in a position to choose what direction I will go next in life.
So overall the pros and cons go like this:
Pros:
Employability prospects
Accredited course
Contacts
Industry experience
Potential scholarship for doing undergrad at Cardiff
Learning practical skills that can be applied to a job
Cons: