Tips for International Journalism (MA) Applicants
8 November 2023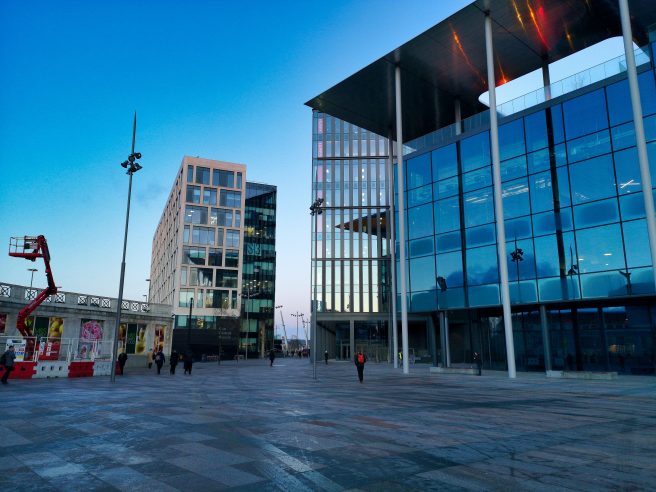 Embarking on the exciting journey of applying for Cardiff University's International Journalism (MA) programme can feel like navigating uncharted waters. As an international applicant who was able to secure admission and also receive the prestigious Red Dragon Scholarship, I'm eager to share my insights and tips to help guide you through the application process for the upcoming fall term. Whether you are a self-guided applicant or seeking help, I hope my experience can shed some light on the path ahead.
Unveiling the Tapestry of Your Academic Voyage
A crucial initial step in this endeavor is a meticulous exploration of the course structure. The International Journalism (MA) programme at Cardiff University offers a rich blend of theoretical frameworks and hands-on experiences. Modules like Information Gathering and Analysis (IGA) lay the foundation for investigative journalism, covering ethical considerations and the practical intricacies of research methods.
Furthermore, the programme's commitment to practical learning is evident in courses like International News Production, providing a real-world perspective and preparing students for the dynamic landscape of journalism. The availability of three distinct pathways—multimedia, broadcast news, and documentary—adds an extra layer of customisation, allowing aspiring journalists to tailor their education to align seamlessly with their career aspirations. For a deeper dive into the nuances of pathway selection, refer to my comprehensive guide on making this pivotal decision.
Mastering the Language and Crafting a Compelling Narrative
Two gatekeepers stand between you and the hallowed halls of Cardiff: language proficiency and the personal statement.
Firstly, proficiency in English is paramount. Whether achieving a total IELTS score of 7 or opting for the 10-week language course, meeting Cardiff University's language requirements is a non-negotiable step towards successful admission.
Equally crucial is the personal statement. Cardiff's International Journalism (MA) programme lays out specific criteria, requiring you to articulate your passion and motivation for journalism, share previous experiences, outline career goals, and elucidate the reasons for choosing Cardiff University. While creativity is encouraged, adhering to the specified word limits showcases your ability to convey complex ideas concisely—a valuable skill in the field of journalism.
Dotting 'I's and Crossing 'T's on Your Journey
Amidst the flurry of transcripts and reference letters, meticulous attention to accuracy is paramount. Minor errors can have cascading effects, potentially jeopardising your application. Hence, a comprehensive review of every detail is a habit worth cultivating.
In addition to precision, nurturing a positive mindset is paramount. As you tread this challenging path, believe in your capabilities, take pride in your achievements, and remember that confidence in your journey is as integral as the journey itself.
Set Sail into Your Cardiff Adventure with Confidence
In conclusion, embarking on the voyage toward Cardiff University's International Journalism (MA) programme is a profound undertaking. Armed with an in-depth understanding of the course structure, a mastery of admissions criteria, and an unwavering commitment to accuracy, you can confidently stride into this new chapter of your academic and journalistic odyssey. Best of luck as you unfurl the sails of your application, and may your passion for journalism find its perfect anchor at Cardiff University!