Time management tips for studying
17 March 2023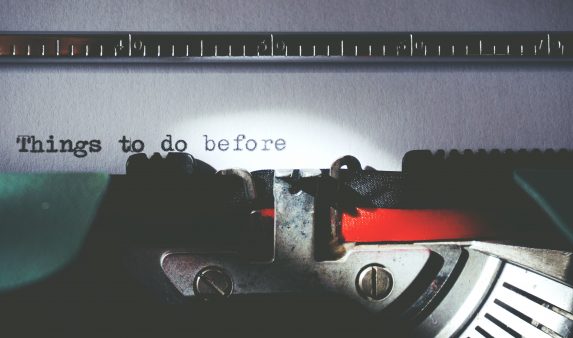 Everyone around me will pick a lot of words to describe their university life and I can safely say that at least one of the words that will be common is hectic or busy or fast-paced. Well, being a joint honours student, I agree with them strongly. So, here are some time management tips for all students who feel like they are missing out on stuff or can't handle it all.
Create a timetable
This might sound childish to some but I stick by it. It is crucial to have a notes app or a timetable that contains all the important things you need to get done in a day. This will not only remind you of the things that are priorities but it will also prevent time lapses that we have during the day when we have nothing to do. Making a timetable does not mean noting down every small detail of the day. It simply means scheduling important events and seeing what hours you have for yourself. When you write it all down, you will also realise just how much or just how little time you have in the day to relax so you can adjust stuff accordingly.
In such a timetable, you should allocate specific hours or two to your coursework every day in order to ensure that you do not miss out on important readings and upcoming assignments.
Avoid distractions
When I think of time management, I instantly think of eliminating the amount of time I spend on distractions like Instagram or YouTube. The methods I have found useful in avoiding wasting hours on such apps are small ones such as not picking my phone up during my study breaks, keeping my notifications off and locking the apps after a certain interval. They might seem like extremely small changes but they can really add up and help you cut down on a lot of time. Also, distractions aren't just online. In order to avoid spending random periods of time with my roommates and friends, I prefer sitting down in the closest library while I am working on an assignment. This ensures that I cannot change my mind and simply hang out with my friends. I also put on some relaxing study music on my headphones in order to cut out voices and be more focused.
Work according to your own limits
One of the most common problems with time management is that we tend to cut deadlines too close in order to be more productive. However, I strongly believe that our minds and bodies can only get so much done in a day. So, it is very important to keep some space for yourself in a day. In these spaces, you just need to breathe and relax by doing something you like. If you have an urgent deadline coming up soon, you need to take into consideration that your mind might be super exhausted on the last day, so plan accordingly and work more when you feel more productive.
Do not leave everything to the last minute but if you do, remember that we have all been there and that you've got this!