Places you can travel to from Cardiff when you want a break- Part 1
16 March 2023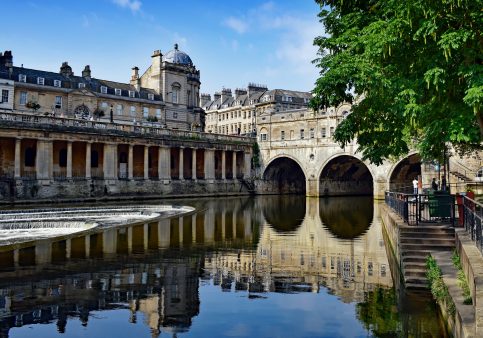 Life as a full-time University student can get tedious or repetitive at times. There are definitely days when I just want a small break from being around University. This blog is the result of those days.
I have been in Cardiff for several months now and it has made me realise that this city is surrounded by or close to a lot of wonderful gems that we as students can explore at our leisure so let me list a few!
1. Barry Island
Any and all Cardiff student who has visited Barry will tell you just how gorgeous it is. Not only is Barry Island the closest beach to our city, but it is also a popular one. If you take the train to Barry Island, it only takes 30 mins to reach this beautifully nestled beach from Cardiff Central and costs only around £4! The Island has summery and refreshing vibes, peppered with pubs and cafes. If you visit Barry Island in the winter, you might find the water to be too cold but at least you will see adorable dogs there! If you visit in the summer, you can let the child in you splash around in the nice blue waters. Moreover, if you aren't a beach person, don't worry! Barry Island hosts a war museum, three great parks – namely Knap Lake and Gardens, Romilly Park, and Porthkerry Country Park – and amazing bays that are waiting to be explored by people.

2. Bath
While the city of Bath technically is in England, it is only an hour's train ride from Cardiff Central! Bath is a city that transports you to another world. The place is riddled with amazing cafes and restaurants and shopping centres. From its cathedral to its museum, every little piece of Bath is mesmerising. The Roman Bath museum and the city's amazing collection of art galleries will please the art lover in you! However, that's not all. Bath is surrounded by these little hills that let you glimpse the perfect sunset or sunrise. After that, you have the chance to explore its amazing nightlife, with a wide range of popular pubs and clubs located all around the city. Bath has amazing nightclubs and pubs that add uniqueness to the city.
3. Swansea
Swansea is another student beloved place to visit from Cardiff! It is located just an hour away from Cardiff Central and the tickets can cost as little as £5.50 if booked in advance. This place is known for being a cultural hub. The reason behind it can be said to be the amazing National Waterfront Museum and the Swansea Museum. Moreover, it has beautiful gardens, especially the Clyne Botanical Garden which is huge and has the most mystical vibe. The place hosts another major university in Wales and is thus full of students which adds more safety and a chill atmosphere to the place. With student life comes a nice nightlife in Swansea. The city has modern cafes, pubs and clubs that you can head to if you want to explore the place better. Swansea is also known to harbour secluded and hidden beaches which add charm to it.