A Cardiff student budget
17 March 2023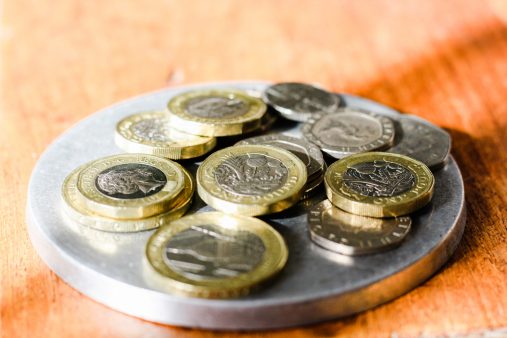 Especially in a cost-of-living crisis, having a reliable budget is important for students to avoid unnecessary debt during their studies. The key aim is to be aware of your purchases, to have lower outgoings than your income. This is a really important practice to help you avoid debt as a student – although student overdrafts can appear helpful, it is important to remember that this money has to be paid back once you graduate! Having the necessary budgeting skills and being on top of your finances is really helpful when building life skills that will help you after university as well as during your studies. 
Creating a budget
Firstly, it is important to work out your total income. Here you can consider your student loan (work out how much this would average to a month), part-time job income and any extra income. It is always preferable to be overly realistic, always underestimate rather than overestimate.

Secondly, work out your outgoings, such as accommodation (you can find costs of first-year accommodation

here

), and estimated weekly food costs, travel expenses, nights out and additional costs. You can use this

living costs calculator

to help you estimate, always overestimate rather than underestimate. This is helpful for getting an idea of how far money goes, if you are new to budgeting, this is a great place to start.




 Photo by Filip Baotić on Unsplash

Helpful resources for creating a student budget

Once you have all of this information, create a spreadsheet of your budget. I use Notions' budget planning template which you can find here. There are also many apps which can help you track budgets which are easier for some people, Mint and Goodbudget are great options. Alternatively, Revolut has options to set spending limits to ensure that you don't overspend – Revolut's money-saving tools can be perfect when you're a few drinks in on a night out and think that buying a round for your friends that probably won't return the favour is a good idea. This helps you get an image of whether you are on track throughout the semester. The biggest nightmare is getting towards the end of a semester, your next student loan payment isn't due for weeks and you've run out. To avoid this, staying on top of your finances helps you work out where to cut back to balance your budget. 

This information in this blog can be used to guide you in creating your ideal budget for your time at university. Creating a budget is a great step towards financial freedom, avoiding debt and making money go further to help you enjoy your free time. Ultimately, budgeting doesn't have to be stressful and by implementing these budgeting tools you can stick to your budget with little stress. The key tip is to be on top of your money.