Quieter pubs to visit in Cardiff on a night out
17 March 2023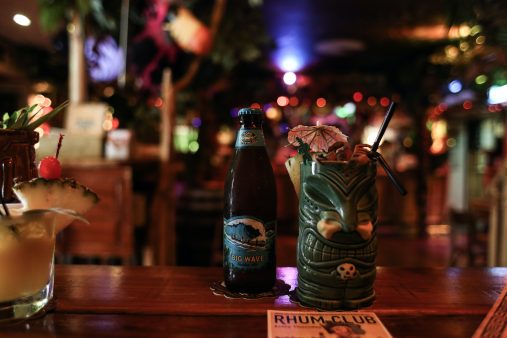 Cardiff, being a vibrant student city, offers many great and affordable options for a night out! While some students enjoy music and dancing, others can simply fancy a few drinks and a chill night with a game of pool or two. The good part about pubs is not just the relaxed atmosphere, it is also the (comparatively) cheap drinks and classic food.
Here is my list of pubs for those of you who prefer a quieter night out:
Wetherspoons
Well, how can Spoons- the classic pub- not be on this list? If you are unaware, there are 8 Wetherspoons pubs in Cardiff alone and they are crowned as the cheap yet lively pub. I personally love The Prince of Wales near Cardiff Central station as it is an old opera house that has been transformed into a pub. This means you are genuinely surrounded by beautiful pillars and curtains while enjoying cheap pints and amazing food. Their food menu, including their desserts, is fantastic and deserves to be checked out. Spoons is one of the pubs that has a great mixed crowd as people of all ages, from 18 to 100, can be found here. This ensures you meet new people and sometimes find your university mates there! Wetherspoons generally also has quick service and a wide range of craft beers and cultured cocktails for you to try out.
The North Star
Here comes one of the most student-friendly pubs you can find in Cardiff. The North Star is a true student pub through and through as is evident in its setting, drink prices, food options, games and quizzes! In this pub, you will find students living in and around Talybont lounging about and enjoying trendy music. The food menu that the North Star offers can be a little pricy but the bonus point is that you can find take-out options and Tesco and Subway right next to this cute little pub. As for drinks, North Star might be a little more expensive than Wetherspoons but they have a great selection of ciders and beers. The North Star gets extra brownie points for organising pub quizzes (I attended one last night but did not win) that genuinely make you question your general knowledge and music taste. They have multiple rounds in these quizzes and the entry fee for such a quiz is just £1! If you win it, you get £100 (first prize) and so on.
Blackweir Tavern
This one is a little niche but since I live close to Blackweir Tavern, I have to tell you just how good it is. Some might think it is a little quiet for a pub but I personally enjoy the music in the background while playing pool with my friends in this pub. Not only that, it has table tennis too and you can sit outside surrounded by fairy lights (if you can bear the cold at this time of year, of course). Blackweir Tavern also offers great food during the day which can be genuinely awesome pub food. The bar staff at Blackweir Tavern are also super sweet and helpful. You can always find some space here and enjoy a chat with them.