Things to do on your day off in Cardiff, part 1
7 March 2023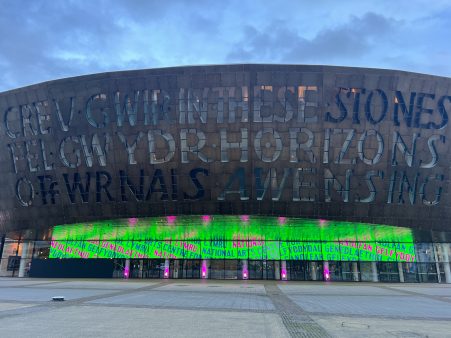 Cardiff is famously a student city. Everyone sees it as a hub of education and student-orientated events. However, if you are one of the students studying in this beautiful and wonderful city, you will know that Cardiff is so much more than just that. It has soul-soothing places and things for everyone and it is only fair to tell you guys what I think are fun things to do in Cardiff!
Getting a day or two off from University and don't want to spend it lying in bed? Here is a list of things you can do:

1. Walk along Cardiff Bay
The reason I am putting a visit to Cardiff Bay on this list is because it is everything excellent in one. Catching a bus to Cardiff Bay and taking a nice stroll or enjoying the sunset while sitting on one of the benches is just a nice experience. If you are an exercise person, you can skateboard in the park or take a nice cycling tour around the bay. If you are (like me) a foodie, the bay has some really nice, albeit fancy options of restaurants and cafes for you to check out.
2. Visit the National Museum Cardiff
Located a stone's throw away from the Main Building and CSL is the National Museum of Cardiff. This museum is every artist or photographer's dream come true. Moreover, it is mostly absolutely free! All you need to do is head in and immerse yourself in a world of art, both contemporary and classical. Not only that, they have a cosy café and gift shop that let you thoroughly enjoy your museum day! If you are lucky, you might even get to see a special exhibit in the museum that will actually blow your mind.
3. Hang out in Bute Park
This one is definitely my personal favourite! Organising a picnic with my friends in Bute Park, on a sunny day, along the River Taff is a memory I will always treasure. You can make your own stories, especially if you are a nature lover or just desire a day out that is refreshing. A definite plus point of being in Bute Park is the number of adorable pets that you will see there! On sunny days, you will spot people sitting on benches or just lying down on the green grass, enjoying the calm and quiet. Also, there are quaint little cafes peppered around the park which add to the whole experience.
4. Visit Cardiff Castle
While this one won't be free, it is definitely a good and memorable experience. Being a Cardiff resident, it is only just that you check out and learn more about the Welsh culture that thoroughly surrounds you. When you find out more about the Bute family and their creation of Cardiff as we know it, you will be fascinated and of course, the castle is full of history that can change your perception of olden times. If you walk through the castle and come out near the city centre, you can also see the Welsh gift shop which can help you add a piece of this wonderful country to your suitcase!