Students' Union spring elections: what are they?
7 March 2023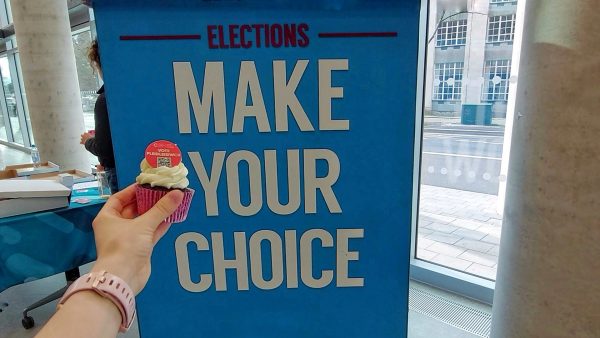 The spring student elections, the biggest campaign Student Voice hosts annually, is finally here! This 2022/ 23 academic year, the elections will take place between the 6th and 10th of March, during which current undergraduate, postgraduate and exchange students can have their say and vote for their favourite candidates. It can be helpful to know more about them before you come to Cardiff!
What are student elections?
Spring student elections happen annually around the beginning of March. It is the chance for current and soon-to-graduate students to represent their peers at a higher level. Students enrolled at Cardiff University can vote for who best aligns with their views and for whom they believe will implement the right change.
Each student who nominated themselves has a manifesto with the changes they want to make, which students can read before voting to get a better idea of who they think is the right person to lead in each specific position.
Throughout the week, there will be multiple stalls in different locations, including the Students' Union, Centre for Student Life and Heath Park Campus, to promote the campaign and encourage students to vote.
What are sabbatical officers?
Sabbatical officers are elected students who work for a year in a full-time role. They represent students at Cardiff University and are also the face of the Students' Union. The elected officers work together to ensure better university experiences for students, but also individually to support and listen to what students want to improve, change or implement.
What are the positions available?
This academic year has seen a change in the positions students can run for. Here are the current positions:

What are campaign officers?
Campaign officers are current students who volunteer part-time during their studies. As the name suggests, they campaign for different causes, bringing wider representation, inclusion and experiences into their role. They can organise events throughout the year and work with university support services to ensure that student voices are being heard.
What are the positions available?
All the elected students ultimately have one common goal: to improve student experience at Cardiff University.