Boba tea places in Cardiff that deserve a visit
7 March 2023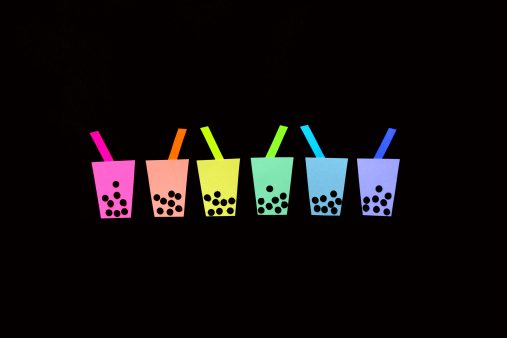 Cardiff is a city of many treasures. From the trendiest restaurants to quaint little cafes, everyone can find the home for their hearts in Cardiff. Being university students, we tend to enjoy little breaks and treats even more! So if you are like me and occasionally crave good bubble teas, here is your must-visit shop list from a fellow obsessive boba tea drinker.
The very first on my list has to be Mooboo, my personal favourite. This quaint and cosy little shop can be found in High Street Arcade, located right opposite Cardiff Castle. The location is an extremely main street one and you can enjoy the amazingly flavoured bubble teas here while grabbing some food in the centre. Personally, I love the fresh fruit teas here and can often be seen running to it between my lectures. The solid plus point for this place is that it lets you pick one topping without the extra charge and allows you to decide the level of ice and sweetener. While the cost for these drinks is around £4-5 for a regular size, they are definitely worth a visit. Also, never forget to carry your student ID since they offer a small student discount!
This one is a particular student favourite! There is an outlet for Boba Time not only right opposite Mooboo in the Centre (love the competition I guess), but also in the Student Union of Cardiff University. These shops offer authentic and delicious boba teas, letting you decide among a lot of flavours. The large fruit teas cost around £5-6 in the shop and you can add toppings for 50 pence or more. The convenience of this shop being located in the SU is undeniable. It is the perfect refreshing drink in between lectures.
This shop has to be one of the most unique bubble tea shops I have been to! They offer amazing flavours and toppings that I hadn't seen before and they taste surprisingly great. Their fizzy teas are so delicious. Moreover, they also serve Asian snacks in the store which can definitely be addictive so please be aware. The regular-sized tea costs around £3-5 and can be filled with toppings of course. Another reason to love Tealith is the availability of vegan options and the helpful staff found there. If you want to try alcoholic bubble tea, this is the place to do so! They got you covered from night-outs to friendly outings. The Tealith shop can be found in the Royal Arcade and is literally a 5 min walk from Cardiff Central.
Located on St. Mary Street in the heart of Cardiff's city centre, this huge bubble tea place looks interesting to any passing-by student. Bubbleology is known for its wide range of alcoholic cocktails and shots! These mind-boggling combinations make you curious enough to visit this shop and try them out. Don't worry if you aren't an alcohol drinker though! They also have a nice range of bubble fruit and fizz teas which are tasty and refreshing.