Things that I am excited about for the next academic year – and you should be too!
11 September 2023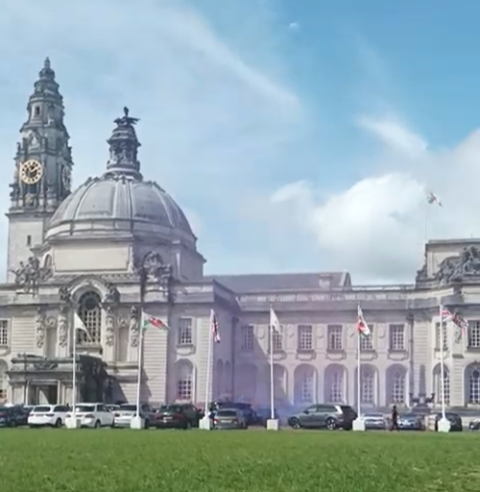 Beginning a new academic year can be a nerve-racking time. You may be moving to new accommodation, nervous to learn challenging content, be missing some of your friends who have graduated or participating in a year abroad or in industry – all understandably new and challenging experiences. The change may be intimidating so, in this blog, I think about the things that I am excited about for the next academic year and you should be too! This being my final year at Cardiff University, I'm eager to make the most of every opportunity, including the ones mentioned below.
Joining a society 
Joining a society is one of the joys of being at university. Having the opportunity to make new friends across the university with similar interests to yourself is a great way to meet new people and make friends outside of your chosen course. For me, I'm becoming co-editor for Quench's travel section. Quench is the award-winning university's student-led magazine for arts and culture – you'll find them at the freshers fair if you're interested in joining and publications dotted around campus throughout the year!
Completing my final year bucket list 
This year is both my housemate and my final year as university students in Cardiff, therefore, we've agreed as a flat to create a bucket list each of what we want to do during this year. This involves anything from learning to drive, to hiking to the top of Pen-Y-Fan, to doing morning yoga at Jacobs Roof Garden. We've pledged to encourage each other to complete as much of our lists as reasonably possible, then reflect on how much we have done at the end of the year.  
Planning for my future
As this is my last year, a big focus is wondering about what I'm going to do after graduation. I'm excited to plan for my future, whether that be travelling, taking a gap year to work or getting a graduate job. For all students, this is an exciting time with so many decisions to make about your future – enjoying the security of being at university gives us the opportunity to have time to reflect about what we may want to do, work part-time to build savings and try to get experience in industries that we are interested in.
Appreciating my final year in Cardiff
Another reason why I'm excited for the next academic year is to appreciate and romanticise my final year at Cardiff. As mentioned in the above point, this is a unique time in life and I'm aware that I won't have the freedom that university brings forever. Consequentially, a big focus for me is appreciating the little freedoms and beauty of being a student, from enjoying a coffee on my morning walk to lectures, to taking on new academic challenges.
Taking on new challenges
Finally, I'm excited to focus on improving my grades to meet my academic goals. I feel like I've come so far academically and want the best possible grade to come out of my time at university. This includes trying to complete a dissertation, a writing of my findings from research in my chosen area. In hand with this I want to focus more on my degree subject and learning as much as possible before getting distracted by the realist of working a full time role.
To conclude, despite being apprehensive about the challenges of the fore coming academic year, I'm excited the push myself and make the most of my final year of being a student. I think that it's important for us to consider that we are all in the same boat, and to look forward to the positive side of why we became students in the first place to make the most of the next academic year.