The Pagoda Projects Internship Experience (Remote)
7 June 2022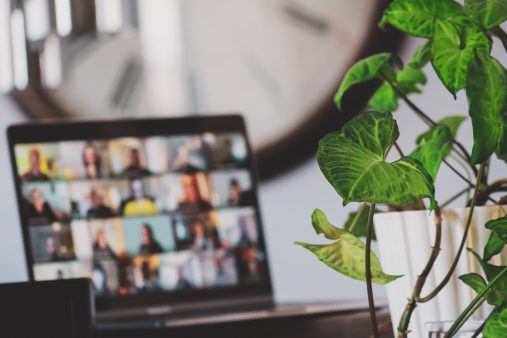 As a student, you will likely be looking to gain work experience over the summer, and often this will be an internship. Internships are a way to gain insight and experience into a field of interest, or it can help you discover what you don't like. Either way, there are still valuable skills to be reaped from them. At Cardiff, besides looking for the conventional summer internships, you will be able to apply to international internships under Pagoda Projects, through Cardiff's Global Opportunities team.
As of 2022, the summer internship programmes offered by Pagoda Projects are available as in-person, abroad opportunities or remote ones. Personally, I was only able to do the remote internship as 2020/21 opportunities were entirely remote. Below is what to expect from the remote internships, from my experience:
Starting your remote internship
Before you officially begin your internship, you will be invited to download the Pagoda Projects app (available through desktop and mobile), through which you can join your cultural mentor group and internship group.
The cultural mentor aspect of the programme is a significant highlight of the experience – you will be paired with a 'cultural mentor', someone from another country through which you will get to chat with them weekly and find out more about their culture, and also talk about yours!
Pagoda Projects sends a weekly newsletter over the course of the programme, which includes a topic of the week, so rest assured you and your cultural mentor will have things to talk about. You will also be given access to the exclusive Pagoda Skills Courses, which can help improve your employability as you learn skills that will be crucial to have beyond university.
The remote internship itself
The internships are all full-time roles, over an 8 week period. This means that for many students, you might just be working and experiencing your first ever full-time role – a taster of post-university life.
While the actual internship experience will vary company to company, my internship involved attending a meeting every morning during which all my co-workers and I would update each other on our progress on any projects or tasks we were working on. This was a great way to also meet everyone in the company, even though we were all working remotely.
Thankfully, I was interning with a company in the same time zone as I was, but because of the international nature of the programme, do expect to work at a different time as the company (this will likely be discussed when you come onboard with the programme).
Support provided by Pagoda Projects during the internship
Pagoda Projects does have additional things available to ensure you make the most of your internship experience. Firstly, you will need to submit a weekly check-in form, allowing you to reflect on each week during the internship and what you learnt, or what duties you held in your role. As with any experience, reflection is key to keep yourself in check, so take some time with this.
Additionally, also included in the weekly newsletter, there will be workshops, seminars, and social events open to all programme participants. It helps if you're feeling lonely or isolated since the internship is remote, and at the same time you get to learn new things.
Some examples of these that were offered were an art class, a leadership workshop, and even a discussion about cryptocurrency and blockchain. These are also potential ways to expand your professional network, interacting with guest speakers and fellow Pagoda participants.
Overall, the Pagoda Projects remote internship experience was fulfilling and well-rounded. It really was unlike your typical summer internship, aimed at preparing you for your career once you leave university. The support provided throughout the programme was immense and beneficial. The international aspect is also appealing because of your chance to go beyond the UK, and your home country (if you're not from the UK).
If you're a Cardiff University student, it is an opportunity worth considering taking up – take a look here at the Pagoda Projects website.