Apps to help your organise your life at University
9 June 2022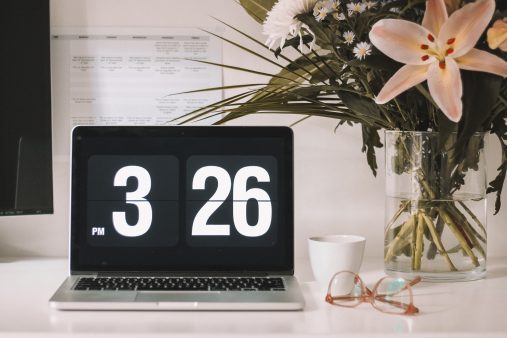 Being at university doesn't just involve attending your weekly lectures and studying for your assignments and exams – it also means juggling more 'adult' responsibilities and your social life. As such, being organised is the way to go, and here are some apps that might be useful for you, for various aspects of your university life.
Notion
Notion is truly one of the best organisation apps out there, and it's also aesthetically pleasing which makes organising your life a bit more bearable. Notion's program is essentially a blank interface, allowing you to customise your Notion to fit your lifestyle. It's a one-stop shop for all things organisation and best thing of all, it's free for personal use.
Starting out by creating a page, you can go on to create more sub-pages, and adding many commands to the page including a toggle list, an inline equation (especially helpful if you're doing a STEM subject), a calendar, an audio file – and the list goes on. Not only can you use Notion as your life-organisation tool, but it can store your class notes as well. With its simple clean interface, you can take notes in class with little screen distraction, and everything is automatically backed up.
On top of this, if you want to share your notes with a classmate, or even just a breakdown of tasks with group members, you can even share pages with people not using Notion. All in all, Notion has been a very helpful companion to navigating university life, especially since it's available in both desktop and mobile versions.
Trello
While Trello is typically used for situations like group work and project management, it can very much be tailored for personal use. I'm sure many of us have experienced the satisfaction of ticking off a task on our to-do lists, and Trello does emulate this.
With Trello, you are welcome to create 'boards' – this is the main template where you'll put in all your tasks. In each board, you can add lists, and then cards to each list. One way that I've learnt to utilise Trello for is a progression of work, such as labelling lists with succeeding terms like 'to-do', 'in progress', and 'completed'. Having everything visible on one screen separated in these categories makes life much easier and much less overwhelming.
Each card on lists can also have attachments, links, labels, and comments on them, without interfering with the overall look of your board. This means less clutter, and being able to have an overview of your tasks without detail.
Google Drive
The famed Google Drive rightfully deserves a place on this list. While not an organisation tool in the sense of the two apps above, it still proves time and time again to be extremely helpful for university. With a personal Google account, you have access to 15GB of storage, which is more than enough for university students. Use Google Drive to type notes, share collaborative documents, save images and diagrams for class – Google Drive stores it all almost instantaneously and you can be assured you won't lose these documents.
On a larger scale, if you're wanting to share large folders with others, you can create a dedicated folder on Google Drive and share the link, allowing others to access the files easily. Nothing more needs to be said about Google Drive, except if you don't already use it, why not? A user-friendly interface, instant backup and a wealth of free storage awaits you.
Outlook Calendar
Every Cardiff Uni student has an Outlook account, but besides checking your emails on the daily, the Outlook Calendar proves its worth constantly. Among the slew of emails you get and the number of Teams meeting invites you might get, it may feel tedious constantly having to put an alert on your phone calendar to remind yourself.
However, when you've RSVP-ed a Teams invite, Outlook automatically adds this to your account's calendar, and if you leave your email open, it will also remind you. Gone are the days of the tedious transferring process, every Uni meeting you have will be set out on the Outlook calendar, with the link to join. You can even filter your calendar to meetings with certain groups – useful for when you need to organise group project meetings every now and then.
These are my favourite organisation apps for Uni, what are some of yours? Comment down below!