4 student discounts you should get as a Uni student
9 June 2022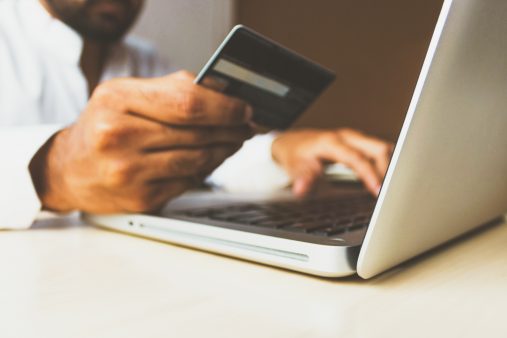 One of the best things about being a student is the immense number of discounts you have access to, making living as a student financially slightly easier. Apart from the traditional discount method where you walk up to a place and show your Cardiff student ID, there are also some other great discount 'memberships' to take advantage of. Here are four of them which would be useful to you.
16-25 Railcard
Whether you're from the UK and need to take the train home, or you're just wanting to squeeze in some domestic travel into your time at university, the 16-25 railcard is your best friend. Available for 1 or 3 years, the virtual railcard gives you access to ⅓ off train tickets. While the cost of the railcard sits at £30, this will prove to be worthwhile in no time. Particularly when travelling long distances by train, the railcard discount can be quite significant, saving you precious pounds.
For Cardiff, this is particularly useful given how many train stations are in the close vicinity of Cathays campus – the main Cardiff Central station that can take you far and wide, and the smaller stations of Queen Street and Cathays. I highly suggest considering the 3-year one especially at the start of university, which will cover you for your entire time here. One of the best things about the UK is the ability to access many beautiful places, and the railcard will help you get there.
Young Persons Coachcard
Similar to the railcard, the young persons coachcard can also save you money if travelling by coach – another popular way of intercity travel. One thing to note is that unlike the railcard which covers all National Rail services, the coachcard is only applicable to National Express coaches. Nonetheless, National Express' network is vast and will likely be able to bring you where you want to go. It has an identical discount to the railcard, and the card costs cheaper. Particularly for EU and international students, this can save you a good amount of money on your trips back and forth from airports.
Mytravelpass
A less common option as compared to the railcard and coachcard, mytravelpass allows those between 16-21 years old to enjoy discounts on bus travel across Wales. While this may not be applicable to every student given how walkable Cardiff/Cardiff Uni is, the card is free and there really is no harm in applying for one – it might come in useful at an unexpected time when you need to use the buses in Cardiff. If you decide to travel to any of the other cities and towns across Wales, you can also use this card to commute around the areas. It's an amazing deal for those who are eligible, so keep this in mind when you come to Cardiff Uni.
UNIDAYS/Student Beans
UNIDAYS and Student Beans are more like sites that offer a wide range of discounts (sometimes in the form of discount codes) to various retailers. Between both sites, they cover many categories from fashion to food and drink. As a uni student, you're bound to want to do some shopping, and these sites can give you some much needed discounts from popular brands like boohoo, Nasty Gal, and Dr. Martens. You may even discover brands you didn't know offer student discounts! Want a nice meal out with friends? These sites can take care of that too – Yo Sushi, Bill's, and Las Iguanas are just some of the many they cover.