Changing your name as a trans student
10 June 2022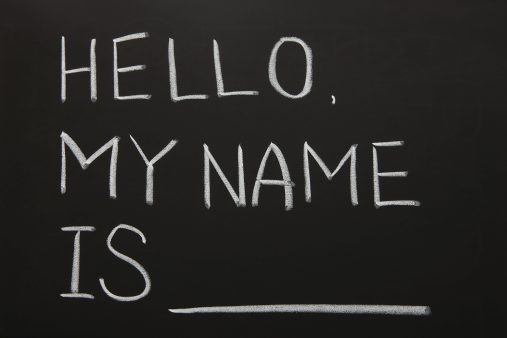 As a trans student, regardless of if you are beginning your transition in university or not, one of the few things you might want to do is change your name in the university system to match your preferred name. This can, in theory, feel very daunting as you would have to have your name updated in the system as well as update your professors, lecturers etc… On top of that, there is always the fear of being rejected, what if they say no? What if they want legal documents/deed polls when you don't have any?
Fortunately, unlike with banks, GPs or even other universities, the process of changing your name in Cardiff university is made incredibly easy due to the existence of the 'Trans wellbeing team'. The Trans wellbeing team is responsible for helping trans students in Cardiff university with both trans related and non-trans related issues. They are the go-to folks for any issues regarding your transition and trans identity, including, changing your name. You can contact them in two ways: via their email TransCU@cardiff.ac.uk or through Student Connect. Either way, the Trans wellbeing team will be the very first step you might want to take during your transition in university as they can make the process easier and faster.
Once you have contacted them, you might find that they would want to set up an appointment with you first. This is just so they can better understand what you need from them and how they can help you. You will also find that before they can change your name in the university system and/or tell relevant university staff members of your preferred name, they need to ask for your permission to do so. This is because Cardiff University has a Trans Policy document (See section 3) that states that it is against the university's rules for anyone to out a trans student or staff member without their explicit permission. I do recommend reading the document as it provides a good insight into the university's guideline for trans student/staff members and their attitude towards transphobia.
After the meeting, you will have to wait a few days but should find that your name has been fully updated to your preferred one within the university's system and, if permission was given, all relevant staff members should be updated on this too. Lastly, all that will be left to do is to collect your new ID card from the security's office near the university's main building. This is so that your student ID matches with your information on the university's system. However, you should also be told how to do this by the Trans wellbeing team.
Whilst they can't do everything, you will find over your time in Cardiff University that the Trans wellbeing team are one of the best folks to go to for help as a trans student. University is difficult for everyone, but being trans can add a layer of difficulty those around us might not understand. Especially during your transition when you will find yourself going through a lot physically and mentally. Therefore, it always helps to have someone whose primary responsibility is to help you.
Useful Links
Trans wellbeing team email: TransCU@cardiff.ac.uk
Trans policy: https://www.cardiff.ac.uk/__data/assets/pdf_file/0004/966532/Trans-Policy-v2.2-English-Apr-21.pdf