A Graduate's Guide To Cardiff's 'Your Career Journey' Site
11 June 2022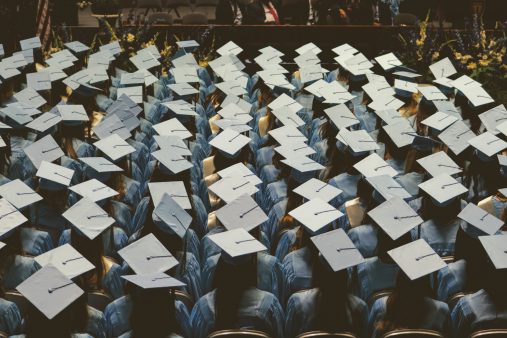 It's true when they say to take advantage of all the career guidance, resources, and support at university. Ultimately, it is a step close to the working world, and you'll likely need all the help you can get. The 'Your Career Journey' site available to all Cardiff Uni students is a vital tool you should make use of – it is the holy grail of career resources.
I started properly using 'Your Career Journey' at the start of third year, when I knew I'd be focused on applying for graduate jobs/internships. Having gone through this period of time, I can safely say the site helped me immensely in navigating the scary world of job-hunting.
How 'Your Career Journey' is set up
As its name suggests, the site follows your journey, and this is how it is formatted. Divided into four stages, each stage is meant to focus on a different aspect of building your career. Clicking into each stage, the page keeps track of your progression. Each time you finish a session/module, you'll be able to tick off another task to come closer to completing the stage. For example, in the first stage 'Explore', these include indicator quizzes that allow you to learn more about your strengths and areas for improvement – this might come in handy when you're writing a cover letter or talking about yourself in interviews!
However, there is also no requirement for you to finish every single part of every stage, which means you can access ones that you find will benefit you the most if you so please. For example, as I was constructing my CV, readying it to be sent to companies, I accessed the 'CV and Cover Letters' task at the time to make sure I was on the right track.
Covering every aspect of the job-hunt process
The job-hunt can be a gargantuan task to take up, but 'Your Career Journey' provides enough resources to help you through any situation you may encounter. You may be required to talk about skills and attributes from your degree, know how to effectively fill in application forms, and develop your online brand – these are just three of the many things that you can learn about.
There's even a section on networking with employers, which has proven its importance in a job hunt particularly in the long run. The concept of networking may not be something everyone is familiar with, but the section has resources to help conquer this. With both virtual and in-person networking opportunities arising, the resources are tailored to what you might need right now.
Take the resources as a helping hand along the way, since the resources are accessible at any time and however often you wish, which is convenient especially if you need some last-minute tips.
How it helped my with my graduate job hunt
Personally, I found the practice interview functions and the CV resources the most helpful. I knew that I would have to complete virtual interviews on top of the real-time interviews, and this was foreign ground to me. Virtual interviews can be awkward as you only see yourself and the interview recording, which is vastly different than talking to another person. With the practice interview help, I was able to learn how to compose my nerves since these interviews had a limited number of takes (or sometimes just one!), and learn how to think on my feet during interviews.
The CV resources also helped ensure my own CV was formatted according to what is typically accepted, and combined with the CareerSet CV checker also available to students, I could up my chances of my CV being seen among the large pool of applicants. There's even a resource "preparing for your first day in the workplace" that is sure to come in handy for anyone who is heading to their full-time graduate job!
The 'Your Career Journey' site afforded to Cardiff University students is a treasure trove of career resources that is worth exploring. After all, the graduate job hunt isn't easy by any means, and you'll want to take all the help you can get. I have found the resources immensely helpful in familiarising the different aspects of the job hunt that I had never encountered prior, and will highly recommend it for any Cardiff Uni student who hasn't yet given it a go.