The Cardiff house hunt: How to make the most of resources
13 November 2023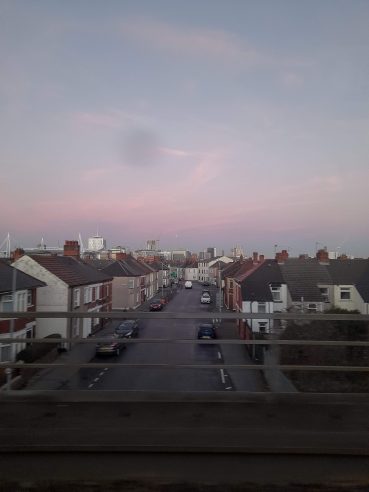 Looking for a student house can be stressful, especially when balancing your budget between saving money and good accommodation. In fact, there are many useful services through the university that can help you through this process that most students aren't aware of. Follow these tips to help you navigate the Cardiff house hunt.
Get the right housemates
The first thing to consider when looking for a house is finding the right housemates. Do you all have similar budgets, expectations and interests? This can be challenging to find and not just jump into the first group you find, but this may lead to problems down the line. Always consider if living with a certain group is a good idea before agreeing with an awareness that you're at university to study, not to stress over your housemates.
Ask around 
After finding a group that you're happy with, begin with looking at letting agencies but also asking around. Before now I've found accommodation through friends before it was even put on the market – though, obviously, go through the same checks with these that you would with any other house. This goes to show that asking around can be really helpful for finding the best house. You never know who your friends know and they might be able to point you in the right direction, this is often how you find the best deals.
See how I found my second-year accommodation.
Cardiff student letting 
Cardiff Student Letting is a letting agency owned and run by Cardiff Students' Union. This means that there are no agency fees and the agency is adapted to supporting students at Cardiff University, providing more flexibility than alternate services.
If you don't have a guarantor 
Once you've found a potential house and begun the process of signing, you'll need a guarantor. A guarantor is someone who can cover your rent or fees in the circumstance that you can't pay it. If they don't then they can be taken to court so this involves a level of risk. They typically need to be over 18, living in the UK and have savings or a high income. If you are an international student or don't have someone who can be your guarantor, then you can sign up for the University Guarantor Scheme. This involves a £40 administrative fee.
Cardiff Students' Union's contract checks  
Once you find accommodation that you're happy with and secure a guarantor, it's not time to sign your contract. Before signing, make sure to take advantage of Student Advice to check your contract. Although there are limitations, this is a great way to avoid signing an unfair contract which could lead to problems down the road. They always reply relatively quickly and help provide that peace of mind when signing one of the most important contracts you can sign.
You can email student advice directly here.