How Can International Students Elevate English Proficiency at Cardiff University?
9 November 2023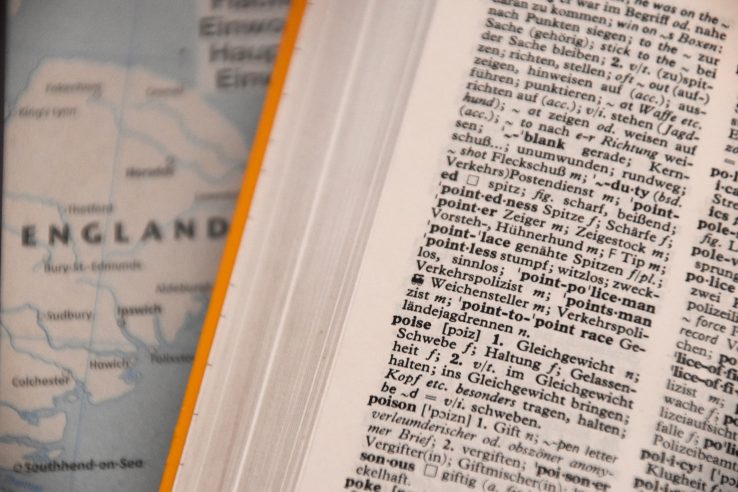 Going to Cardiff University for an international education is an exciting challenge, especially for those who aren't native English speakers. You'll be happy to know that the university is diverse, with more than 7,530 students from over 138 countries! Improving your English proficiency will not only be a valuable skill, but it will also help you enjoy a richer academic and social experience. In this blog, we'll be exploring the different ways Cardiff University helps its diverse student body enhance their language skills in fun and unique ways.
Language Courses: Bridging the Gap
At Cardiff University, we're all about helping you achieve linguistic excellence. We understand that everyone has different needs, which is why we offer a variety of English language programmes that are tailored to your individual requirements. Our Language Classes are perfect for prospective students and are specifically designed to help you meet the language requirements for your chosen academic programmes. We also offer a course called 'Academic English Skills for International Students,' which is designed to help you develop the language skills necessary for academic success. Whether you prefer to take these courses online or offline, we are here to support you every step of the way in your journey towards linguistic development.
Personalised English Support: A Roadmap to Success
As an international student at Cardiff University, you're not alone on your journey. We're here to provide you with ongoing support through personalised one-to-one English language tutorials and advice. You can connect with us online via Microsoft Teams and ask us any questions you have. We're happy to assist you and offer tailored advice to help you improve throughout the academic year. Don't hesitate to reach out anytime!
Language Cafés: Where Cultures Converge
I'm excited to share with you that Cardiff University has a really cool way of helping students develop their language skills – Language Cafés! Instead of the regular classroom setting, these events provide a fun and informal space where students can practice different languages, meet new people, and explore diverse cultures. Language Cafés have dedicated tables for various languages, including French, Spanish, Mandarin, and more, giving students a chance to immerse themselves in real-life language exchange and improve their communication skills. It's a great way to make friends and have fun while learning a new language!
Socialising for Language Growth: Beyond the Classroom
It's totally okay if you don't like learning English in social environments. Some people prefer more solitary methods, and that's perfectly fine! If that sounds like you, here's a tip: try incorporating English into your daily routine by listening to TED Talks or English podcasts while doing your regular activities. It's an easy way to improve your listening skills without even realizing it, and you'll be making progress every day!
Consistency and Perseverance: The Key to Fluency
Learning a language can be a real journey, but don't worry, it's totally possible! All it takes is consistency and patience. A great way to speed up your progress is to incorporate English into your daily routine. Try chatting with friends, taking online courses, or even just practicing on your own. Remember, the key to fluency is perseverance! Keep at it, and you'll be speaking English like a pro in no time!
Beyond the Basics: Additional Strategies for Language Mastery
Great news for international students who are looking to improve their language skills! Apart from the resources provided by the university, there are other fun and exciting ways to supplement formal education. You can participate in language exchange programmes, join student-led conversation clubs, or even use language-learning apps for a more comprehensive and enjoyable learning experience.
As we explore the amazing landscape of Cardiff University, mastering the English language becomes an essential part of our journey. Lucky for us, we have access to a ton of resources – from fun social events to more formal courses – that can help us improve our language skills. Improving our English isn't just important for our studies, it's also a way to make deeper connections and have an even richer university experience. Remember, the key to success is taking things one step at a time. Keep pushing yourself, keep learning, and watch your language skills blossom!