The best Ice cream spots in Cardiff!
17 May 2023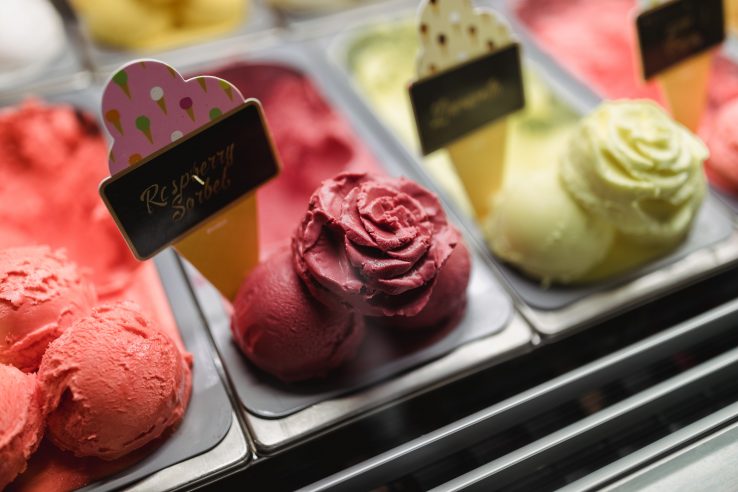 Being a dedicated ice cream lover, I just have to tell you guys my favourite spots (that I swore I would never tell anyone) to grab a scoop. This is clearly a very summer-y blog for the upcoming summer season.
Cardiff has an array of food, thanks to the enormous foodie culture in the city. It houses some of the best restaurants, cafes, dessert shops and more! This makes it a heaven for all food lovers. However, when it comes to ice cream, I feel that there are comparatively fewer trendy shops in Cardiff, so I made it my mission to search for some great ones. And here are all the shops I personally loved:
1. Joe's 
This ice cream has to be on everyone's favourite list because it is amazing! I do not even take this word lightly. It is genuinely some of the best ice cream I have had in a long while. They serve a whole array of ice creams, ice cream sundaes and specialities which makes it a shop with a lot of variety. It is located on Woodville Road in Cathays, which locates near Roath Park and the university buildings. The location is thus ideal as well since as a Cardiff University student, you will spend a lot of time near that area. The flavours in this beautiful and cosy shop range from classics such as vanilla and original strawberry to delicious ones like Hazelnut Fudge or Rasberry Crumble and more. The price range is also pretty good with ice creams starting from 3.25 pounds, going up to 6 pounds.
Calabrisella Gelateria is a hidden gem tucked away from the eyes of all of us. This place serves a whole load of cakes, semifreddo, ice cream, sorbets, croissants, Italian brioche buns and much more. Believe me, they are all super delicious and authentic, which gives this stylish shop an 'Italian Artisan Gelateria' vibe. It can be a little far to locate since it is based on Cowbridge Road but not to worry since Deliveroo delivers the ice cream (and in perfect condition) all over Cardiff! What's more interesting is that due to their open floor and laboratory concept, you can see the ice cream being freshly prepared and that makes the whole experience so much better. The prices start from 3.30 pounds and go up to 5.90 pounds. While I am a huge fan of their unique ice cream flavours, you definitely need to give their brioche buns a try!
This up-scale cafe has some of the freshest and most delicious collections of gelatos, sorbets, waffles, and so much more! If you are shopping in the city centre, this is the place to go since Bru is only a little walk away from Motorpoint Arena, Cineworld Cardiff and St David's Dewi Sant. Head in for some truly amazing milkshakes, coffees and of course ice creams. While this cafe does not offer much more than the classic flavours, the ice cream that they do serve is amazingly tasty. You can pick the sorbets or the gelatos and the number of scoops you want along with the toppings! The prices begin at 2.75 pounds for both the sorbets and the gelatos. It is definitely worth it.