Setting Up your Home Office – How to Stay Motivated whilst Working at Home
30 June 2020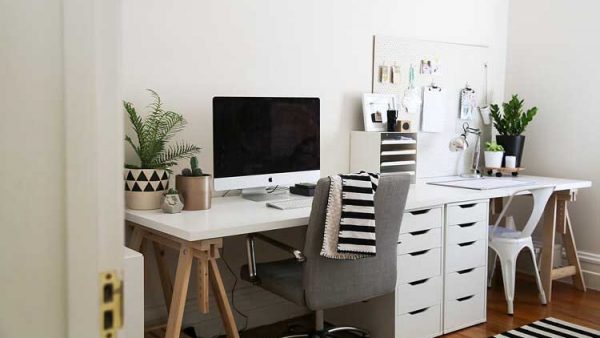 With the near and distant future still very unclear, working from home is more popular than ever. Whether it's completing university assignments, applying for jobs or simply staying on top of emails, it's important to have a space that you can feel able to work without being constantly distracted. So here are some helpful tips of how to set up the perfect home office!
Minimise distractions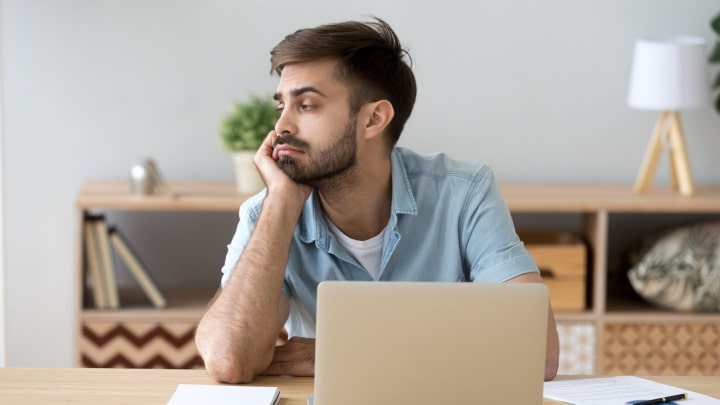 Find a space in your house that you can easily spend time without constantly being distracted. If you're in a living room or dining room, chances are the people you live with (be that family, housemates, whoever) will be going in and out of the room. Finding a space where you're not going to be bombarded with constant coming and going is important when thinking about setting up your home office.
Try to avoid spaces you also use to relax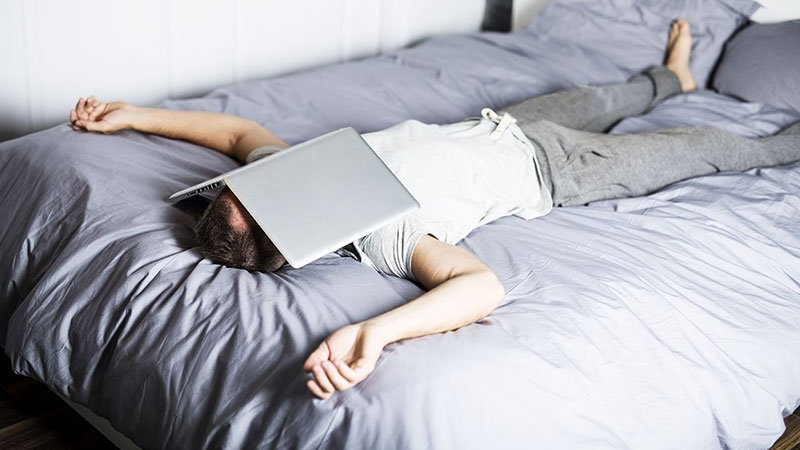 This is more difficult to achieve, especially if you're trying to find a place you can be alone. However, even if you have to be in your bedroom, sitting at a desk or a table is better than just using your laptop sat on your bed. Having an allocated space that you choose to work can be incredibly beneficial for productivity.
Make sure you're comfortable!
If you're not used to working at home, and prefer going to a library or working in your department, then it can be easy to make do with a less-than-comfortable work environment. However, making sure you aren't straining to see a screen, or having to arch your back to get proper purchase on what you're writing can be incredibly detrimental both to your productivity and also your health. Investing a little into your home office can be incredibly worthwhile, especially as nobody really knows how long we may all have to be using our home office spaces going forward.
Try to avoid clutter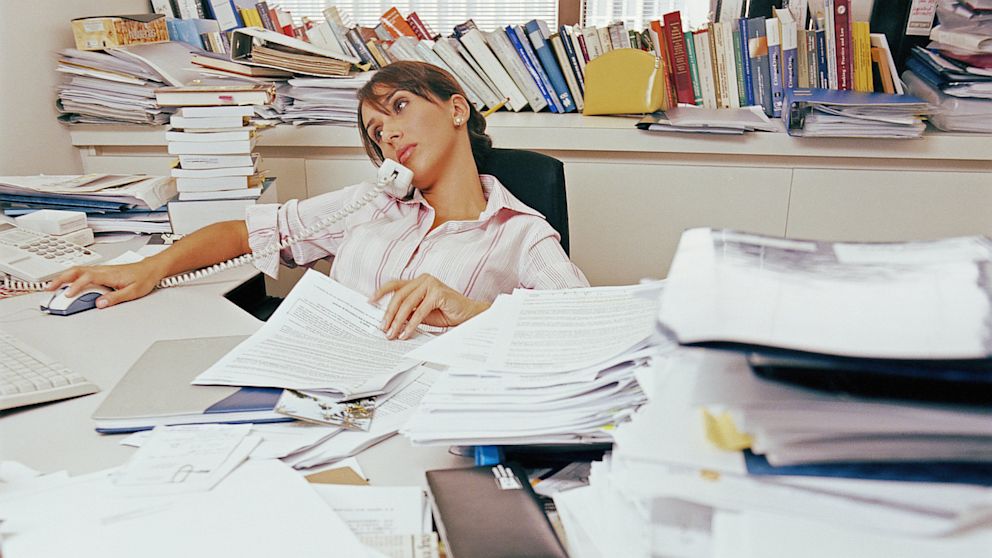 For most people, there is not space to have a room allocated to working from home. If you're lucky enough to have one, then great, use that! But if you are stuck using a shared workspace or your bedroom, it is important to keep the workspace itself as tidy and clutter-free as possible. This will prevent you from getting distracted, and being in a room free of junk can also give you a clearer head and lead to better motivation.
Set lists of what you want to get done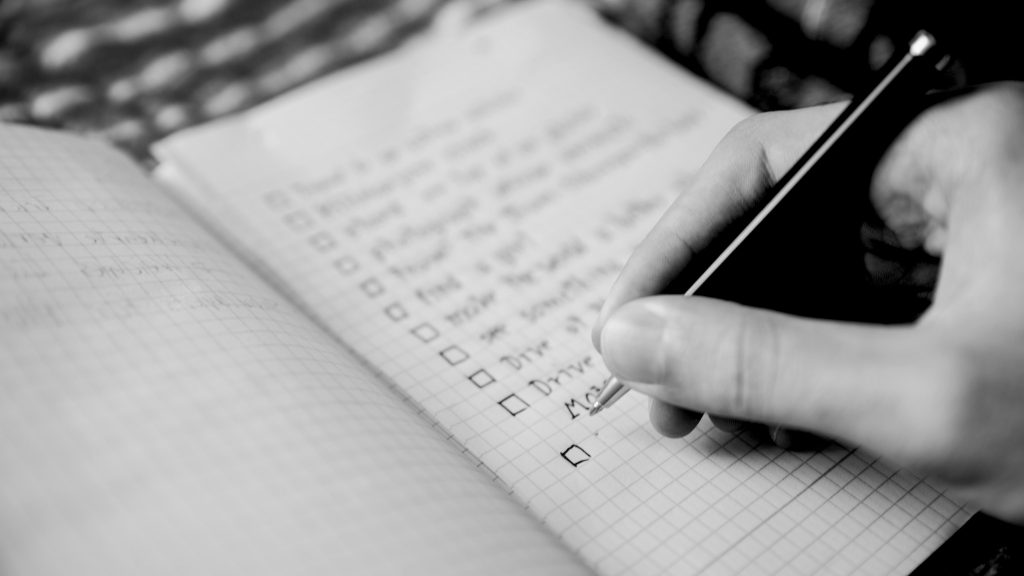 Having an organised home office is great, but if you don't go into the day with a plan of what you want to achieve, then staying productive can be incredibly difficult. Even if your plan is just to get on top of your emails, knowing what you want to get done helps you keep from getting distracted and leads to a more productive day.
Treat it like a real office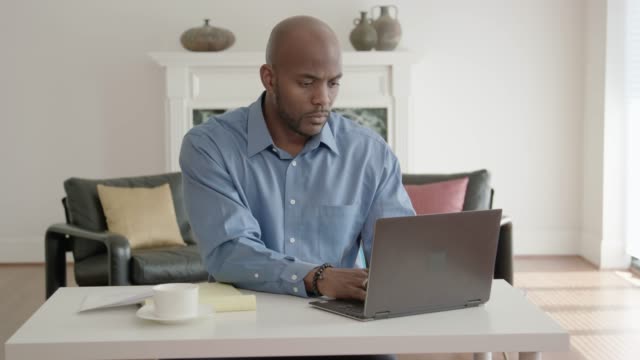 It may sound silly, but even dressing a little smarter when you come to do work in your home office can help with your productivity. If you're in your pyjamas, your home office is unlikely to be a positive and productive work space. Additionally, acting in a professional and adult manner in your work space helps you think about your home office feel more like a place to be productive.
Get organised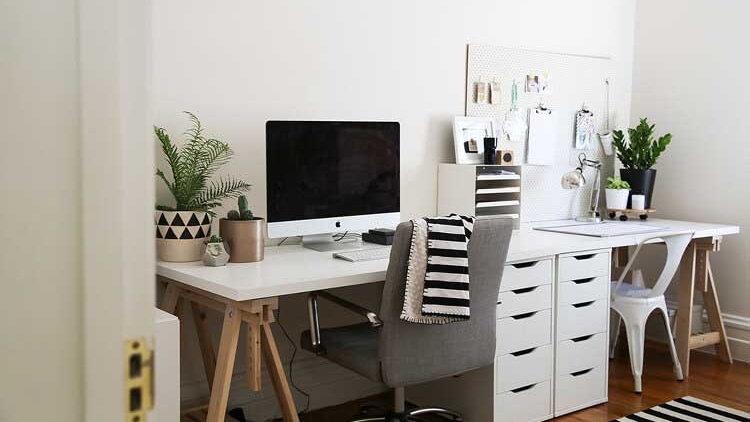 Even if it's just a simple bit of cable management, or changing where your pens are kept, you have to make your office work for you. Bringing this organisation will help your home office feel more professional, and will keep you motivated to work.
---
Comments