Second year housing for international students
28 March 2023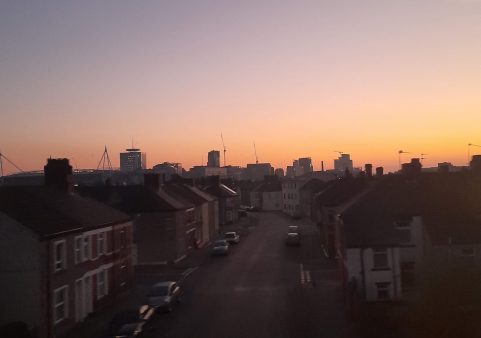 Finding second-year housing is one of the most tiring yet exhilarating experiences that we, as students, go through. I say this because I remember how worried everybody was when we initially started looking for housing in November! Yes, November! Our term starts until September but the search for next year's accommodations can start as early as October/ November for some people. This is because the housing situation can be a huge thing to decide and it can get really stressful if left until the last minute.
So, here are some things I have learnt while going through this process of getting my second-year accommodation started.
Picking the right agent/agency can make all the difference
I learnt this the hard way but I am here to tell you that different agents or agencies can really make or break your housing situation. If you pick the right people, you will be able to secure houses for better prices with a more clear-cut contract. However, with the wrong people, everything can be super vague and once you move in or at least have signed the contract, you will be hit with stuff you didn't previously consider. If you begin early enough, you might even be able to consider two or three agents so that you can take your pick at leisure. Do not let them pressure you into giving them the deposit on the very same day. The Student's Union has a dedicated letting agency that can help you find quality accommodation from reputable landlords – find out more here.
Figuring out your summer accommodation is crucial

If you are an international student whose contract ends in June (like me), then you need to remember that your new contract won't begin until September. This is why having summer accommodation or at least a storage unit or locker if you are going home is very important. When you are looking for new places, you can also try to select houses which have a contract beginning in July, which will allow you to stay here. Check with your letting agent or landlord that they are happy for you to move in early.
Procedural headaches are common among international students
This is something that I was expecting but then again, I wasn't aware of just how many extra procedures there would be to deal with just because I am an international student. Right from the start of the process, I was told that I would have to get a guarantor in the UK. When I told them this wasn't possible, they told me to find a guarantor who has a house somewhere but on the condition that I would have to pay three months' rent upfront. Not only that, a lot of my international friends had to struggle with guarantors who did not have a property in the UK while being put on hold for consideration. This meant that they could not even sort other accommodations out until they got a guarantor.
Read the contract as carefully as you can
Being the extra careful one in my group, I read and reread the contract multiple times. I recommend that you do the same since I found two disparities between what was told to us and what was in the contract. While these were small errors, you should still be discussing everything with your roommates and your agencies before signing the contract.