Reasons to pick Talybont accommodation in your first year
31 January 2023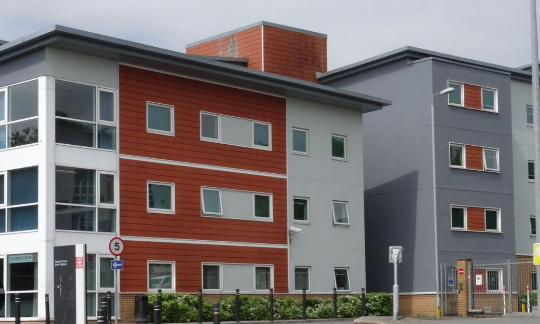 As first-year students, we are bound to get overwhelmed with options and choices due to the sheer amount of decisions we make before and after coming to university! Selecting where we want to live in our first year is just one decision that impacts us significantly (at least at the very start).
When I faced this choice before moving over to this new country, I picked Talybont North without major research. While this choice has turned out to be one of my best ones, I definitely wish I knew some details about this place before I picked it. So, here are some reasons you might want to pick the Talybonts as your first-year accommodation:
1. A highly sociable environment
The Talybont residences, especially North and South, are known to be the most sociable accommodation that Cardiff University has. If you are an introvert, don't worry! Not everyone here is a party person and you will find your abode amongst the quiet ones. However, if you are an extrovert and/ or want to make new (and many) friends at University, Talybont is the place to be. From the amazing events conducted in the Talybont Social Centre to all the house parties around, you will never feel alone. Moreover, there are various restaurants, fast-food chains, and pubs close to the Talybont residences so you will always be able to make friends. Since this is a student area, it is extremely safe and lively throughout!
2. Talybont Social Centre
The Talybont social centre is one of the best features that award Talybont its image. In here, you can find your RLAs (Residence Life Assistants) who are wonderfully warm and welcoming. They host a myriad of events for free such as Greek Night, pot painting, donut chats and Halloween pumpkin decoration among so many others. These events help you to make friends who live around you and decorate your university life. Moreover, in the social centre, you will find loads of study spaces and people from different courses doing their assignments at the same time. This environment is silent and stimulating, allowing you to get a lot of work done!
3. Nature lover's Paradise
Yes, you read that right! If you harbour a love for nature, you are in luck because the river Taff is a 5 min walk from most Talybont residences. Walking in the woods, along the river Taff, is an absolutely refreshing and calming experience. The area around Talybont is thus a paradise for people who love nature walks and exercising.
4. Gymming and Sports facilities
Right next to House A in Talybont North is the gym and sports centre. The facilities found in these are amazing and can serve as a good break from your everyday student life. Students often form friends in the gym or the sports centre since they are able to find like-minded people here. Moreover, Cardiff University hosts a wide number of sports societies and students from these societies often train near Talybont.
5. Proximity to Tesco and Aldi
The Talybont Residences, especially North and Gate, are in close proximity to affordable stores like Tesco, Aldi and B&M. The Western Avenue Retail Park hosts a variety of stores that can help you save major costs and shop leisurely since you live close by! Moreover, we are surrounded by two Tesco's- Tesco Express and Extra. The big Tesco Extra has everything we can possibly need while living so close by that a daily run is perfectly plausible as well. Shopping for basics is never a headache when you live in the Talybont Residences.
Thank you for reading this blog!
Please feel free to ask questions or drop comments!
Muskaan