How to travel cheaply while being a Cardiff University Student
27 January 2023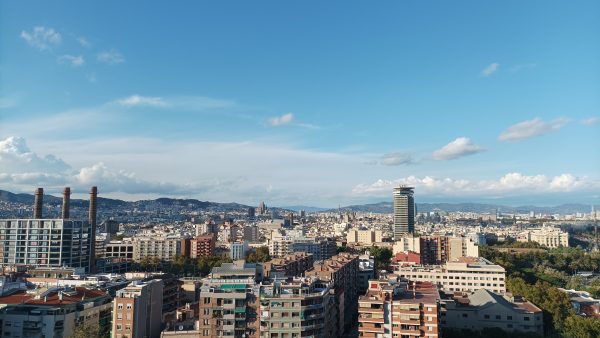 While travelling the world may seem like an inaccessible privilege for the wealthy or Instagram influencers, the most adventurous type of travel (and, in my opinion, best) is to travel cheap while you're young. This blog aims to show you ways that travel can be done cheaply as a university student, and how studying at Cardiff University can open you up to many travel opportunities if you only look in the right places.
Cardiff is the cheapest student city in the UK
Being a student in Cardiff means living in one of the most affordable cities in the UK. This allows you to spend less money on accommodation, utilities, shopping and nightlife when compared to other student cities. Therefore, living in Cardiff can help you save money for your adventures while not missing out on any of the fun student life has to offer. This is helped by the accessibility of the city, not needing to drive or use public transport and the great food and drink deals in the Student Union. 
Nearby transport connections
Cardiff has lots to boast about when it comes to its transport connections. Having its own international airport with destinations across Europe for one, and being only a 1 hour 15 minute National Express coach away from Bristol airport. This gives great access to lots of European destinations for weekends away while taking a break from studying. There are great affordable domestic destinations too, with National Express, Mega Bus and Flixbus offering coaches to London for as little as £4.99 (it's best to check all three companies and be flexible with time to get the best price). These can also be used to book coaches to Heathrow and Gatwick airports for more flight options for affordable city breaks. Additionally, being in Wales, there are beautiful Welsh coasts to explore, why not start with The Mumbles Mile? Or there are plenty of hiking options in the Brecon Beacons.
No or half rent in July
Being a student in Cardiff also has great advantages with having masses of time to travel. Finishing Uni for the summer gives you the perfect opportunity to spend time abroad. To encourage you even further, having no or half rent in July is very common for private rented accommodation in Cardiff. This not only allows you to save money for your trip, but also challenges you to save and plan for a month, you could volunteer in exchange for accommodation or go on a simple holiday. I used this month at the end of my first year to go backpack around Europe solo and managed to visit 8 new countries. 
Great part-time job opportunities
Studying in Cardiff gives you access to masses of different ways to make money part-time. You can get a flexible role as a Venues Assistant at the Student Union, find a part-time role in the nearby city centre, or find flexible shifts with Jobshop where you can get casual shifts to a regular position – it's how I found this gig. Being a university based in a city, Cardiff has what you need to earn money to facilitate your travels while focusing on your studies. 
Take advantage of university opportunities 
Another way to travel cheaply while at university is to study volunteer or work abroad while being supported by your university. This allows you to go away for longer meanwhile having the potential for receiving funding. Check out the Global Opportunities page to find out more about bursaries available and options for destinations and duration.