5 things to do during your exam study breaks
25 January 2023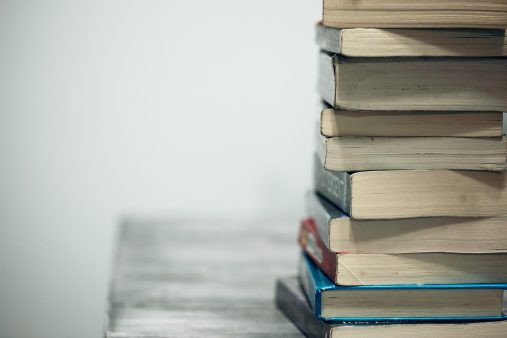 Exam season can sometimes change us into a different person. Though academic study is the reason we are here, we are still humans who need a break to just be ourselves. So while you're studying, don't forget to take a break for your own health. Here are some things you can do on your study break to maintain your physical and mental health:
Take a walk through the parks of Cardiff
Fresh air is key to staying sane during exam time. After being kept up in your room, staring at a book or your computer all day, a walk or run through Bute or Roath park is the perfect study break. The gorgeous atmosphere by the trees or the lake is the healthy distraction you need to let the academic thoughts settle and implant in your mind. Listen to music or let nature sounds settle your nerves and relax you before you get back to the books.
Make time for friends
Yes, your priority during this time is to focus on your academic study. But that doesn't mean an hour break away with your mates isn't allowed. After becoming closely acquainted with your books, some socialization with friends is good for your mind to relax and for you all to catch up. Grab a coffee, watch an episode of TV, or just talk to each other. Let your mind relax before you go back to the books. 
Self Care
We tend to forget to physically take care of ourselves while we are testing out mental capacity. Remember to heal your physical form while you grow your mental form. Take a hot shower, do your skin care, brush your teeth, clean your nails. Self care is essential and wearing a facemask while you study is a great way to multitask. When you look good, you feel good so allow yourself a break to do your own self care. Though water may not be able to wash the stress away, at least your physical health will be taken care of.
Try a new recipe
Good food is the perfect motivation to get through studying. Set aside a new recipe you've been wanting to try and allow yourself some time between study sessions to test it out. This again allows your mind to shift its focus while it grasps the information you are taking in. This also fuels your body when, let's face it, oftentimes we are too focused in our studies to remember to fuel ourselves properly. Pick an easy recipe and have fun.
Sleep
After a long day of studying, sleep is the best way to lock in the information that you have been piling in your brain. A good night's sleep is what will recoup your energy for another day of studying, so make sure you factor your study time around your sleep schedule as well. We tend to forget that sleep is a necessary part of life to allow our body to function properly so don't forget that sleep is healthy and necessary to do well on your exams. 
Use these tips to make set aside time for you while you prepare for the exam season! Good luck on your studies, you are going to kill it! 

Lilly <3