Quick and easy recipes for uni life
10 March 2022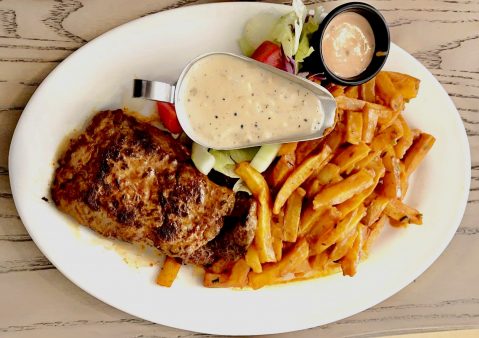 Many of the residences at Cardiff university are self-catered and many of us who come here have never cooked for ourselves. Cooking for me is a way to relax; it makes me feel independent and fits in the student budget life. I always try and make something tasty so I can appreciate and enjoy my food.
However, life in university can be a lot and we often don't get to spend a lot of time in the kitchen. Therefore, I have experimented and have come up with these in between easy-hard recipes for you guys to try out which in my opinion don't take a lot of time to make with the frozen vegetables easily accessible at Tesco and Aldi (supermarkets). Unfortunately, both don't involve pasta, but they are a great way to challenge yourself and to bond with your flatmates while enjoying a new taste.
(The recipes are given in two alternative ways i.e., using fresh and using frozen ingredients, which take different times and effort to prepare. All the ingredients are linked to where you can find them)
Recipe 1:
Vegetables and chicken in a soy sauce (1 serving)
Ingredients:
1/2 white onion
1 tomato
3/4 cup frozen mixed peppers or
1/4 fresh red pepper, 1/4 fresh green pepper, 1/4 fresh yellow pepper
1 cup of frozen mixed vegetables or
Preferred vegetables (1/4 cup frozen/ canned sweetcorn, 1/4 cup frozen/canned peas, 1/4 cup chopped carrots, 1/4 cup broccoli, 1/4 cup of cauliflower, 1/4 cabbage)
2 tablespoons olive oil
1/4 cup of water
4 tablespoons soy sauce (dark or light is fine) or more if you like
Salt to taste
Cooked rice/ bread/ noodles
Prep:
Chop your onion into cubes or thinly slice them (French-cut)
Cut your tomato into small pieces (any shape)
If using fresh peppers, chop them into cubes
If using fresh vegetables chop them into small cubes and break down your broccoli and cauliflower
Cut your chicken breast into medium-sized cubes
Method:
In a pan, add your olive oil and let it heat (electric hob number 5)
Add your chopped onions and fry them to a near golden brown
Add all your vegetables and chopped tomatoes with water
Let them cook until the vegetables are almost cooked, and the water is almost all gone
Add your chicken pieces and cabbage at this point if you're using it with soy sauce and salt
Continue cooking until the chicken is cooked properly and there's no water left.
Serve with the cooked rice, noodles, toasted bread or eat by itself
Note: make the dish vegetarian by adding tofu or paneer instead of chicken.
Recipe 2:
Kenyan masala chips (1 serving)
Ingredients:
For chips/ French fries:
For sauce:
Prep:
Cut your potato into chips/ fries
Chop your onion finely or blend it in a chopper
Method:
Coat your chips in salt and fry, if baking, then lightly coat in oil and salt and bake; otherwise cook your frozen chips as bag instructs.
For the sauce: In a pan, add your olive oil and let it get hot
Once hot add your onions and garlic paste, (optionally add chopped chilis) and fry to medium brown
Add your tomato paste and the rest of your spices
Once cooked for a bit, add your ketchup and lemon juice
Turn off the stove and add your chips
Mix well with the sauce
Garnish with coriander and serve with any protein or enjoy by itself